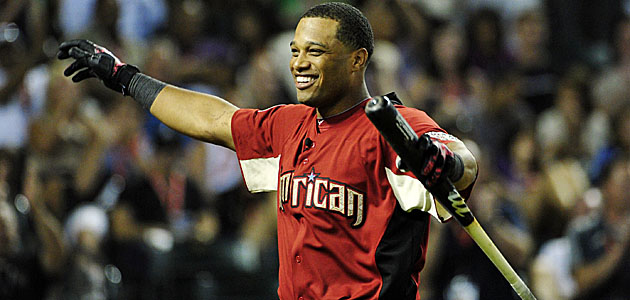 By Matt Snyder
PHOENIX - Hey, we're here ... so why not? Just remember, this was an event meant for fun. Any critiques are all in good fun, and we're not taking anything away from any of the players involved.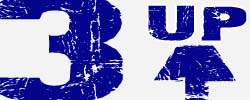 The Cano Family.
Robinson Cano
stole the show like one player so often does in the Derby. Isn't it amazing how every year there seems to be one player who has a huge run, even if he doesn't win? For example,
Josh Hamilton
's splurge in Yankee Stadium was the memory, but
Justin Morneau
won. This time around, Cano was the one putting on a show with the moonshots, and he hit the most. He ended up winning with 32 home runs and 30 "outs" (non-homers, though he didn't even need all 30). As a bonus, his father -- former major-league pitcher Jose Cano -- was doing the pitching. Great story and great night for the Canos.
Adrian Gonzalez.
Funny thing was, as good as Cano was, Gonzalez only hit one less homer on the night. Cano's felt more spectacular and more often wowed the crowd, but Gonzalez was nearly as good. And give the duo props for both hitting more home runs than not (Gonzalez had 31 homers against 30 "outs"). That's pretty tough to do.
Prince Fielder.
He was only awesome in one stretch, but it was pretty solid. In the tiebreaker round --
Matt Holliday
, Prince Fielder and
David Ortiz
battled for two spots in Round 2 -- each hitter was granted five swings. Fielder took full advantage, hitting a home run on all five cuts.
---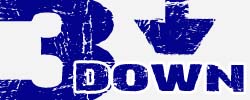 Jose Bautista, Blue Jays.
Hitting four home runs in 14 swings isn't too shabby, but we were expecting the world of Joey Bats. And he started off with two home runs before making an out. Then he just fizzled. It was disappointing, that's all. But he's still one of the biggest stars here, and that is well-deserved.
Fielder picking Rickie Weeks over Justin Upton.
And we've found a flaw in Year 1 of the new system. This season, captains were named to each the NL and AL and were able to pick their three "teammates." Fielder selected his real-life teammate, Weeks, instead of the home fan favorite, Justin Upton. Sorry, the All-Star Game is about the fans. The home fans wanted to see Upton, so he should have been selected. It's not like we're asking for a huge concession; Upton only has two fewer regular-season homers than Weeks.
Fans booing.
Regardless of what I said above, what's done is done by the time the Derby starts. The fans relentlessly booed
Matt Kemp
, Weeks, Fielder and even David Ortiz. Then, in a commercial break, the fans cheered loudly for dogs catching frisbees. I thought they came to enjoy the home run show? Give me Prince Fielder hitting a baseball 450 feet, but maybe that's just me. I like baseball. Why were they booing Ortiz? Even if there was protest for Upton not being there, Ortiz is the AL captain. And why were they cheering Matt Holliday while booing the others? It was just weird.
For complete All-Star Game coverage, keep up with Eye on Baseball in Phoenix
For more baseball news, rumors and analysis, follow @cbssportsmlb on Twitter or subscribe to the RSS feed.