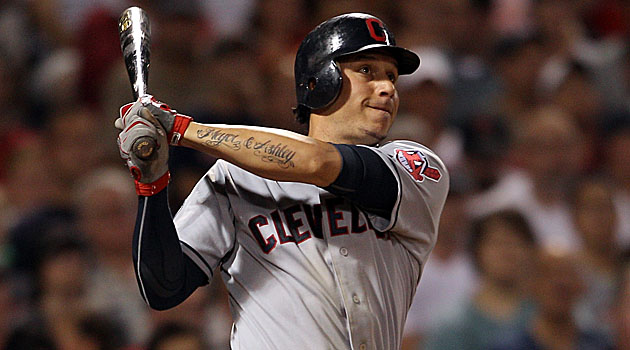 By Matt Snyder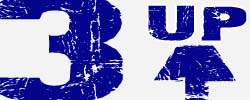 Asdrubal Cabrera, Indians.
What a night and what a season for the now-star shortstop. He went yard twice, including a tie-breaking two-run shot in the eighth inning. On the night, Cabrera was 3-5 with three runs, four RBI and the two homers. The Indians won 9-6 and crawled within two games of the idle
Tigers
in the AL Central.
Derrek Lee, Pirates.
Quite a debut for Lee as a Pirate. He homered off former teammates
Carlos Zambrano
and
Kerry Wood
en route to driving in all three Pirates runs. Alas, it was all for naught, as the Pirates dropped their fourth straight, this time 5-3. They're now 5 1/2 games out and just one game over .500.
Dan Uggla, Braves and Rick Ankiel, Nationals.
We'll combo these two in order to fit everyone who hit two homers in a game Monday night. These two played in the same game, so it works, right? Uggla is absolutely scorching hot, as he hit his 21st and 22nd homers of the season while also extending his hitting streak to 23. But his team came up short, while Ankiel helped his club prevail. Ankiel took All-Star pitcher
Jair Jurrjens
deep twice as the Nats won 5-3.
---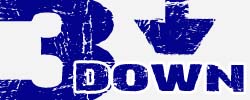 Adam Dunn, White Sox.
The White Sox lost 3-2 to
CC Sabathia
and the
Yankees
Monday night and fell 4 1/2 games back in the AL Central. Maybe if Ozzie Guillen didn't insist on a hole in the middle of the lineup against lefties, they'd have found a way to score at least one more run. Dunn hit cleanup and went 0-4 with three strikeouts. Put his full season totals aside -- as ugly as they are -- and consider Dunn against lefties. He's now 3-77 (.038) with 35 strikeouts against lefties. If you figure around 650 at-bats is a full season, he'd be on pace to be punched out nearly 300 times in a full season of left-handed pitching at this pace. If Guillen absolutely insists on playing Dunn against left-handers, he should probably at least bump him down toward the bottom of the order.
Trevor Cahill, Athletics.
The
Mariners
had failed to score at least five runs 80 times this season heading into Monday night. Cahill coughed up five to the Mariners in the second inning alone Monday. We're talking about an offense with
Mike Carp
and
Adam Kennedy
hitting fourth and fifth. We're talking about a team that ranked dead last in the majors in runs, average, on-base percentage and slugging percentage heading into the game. And Cahill -- an All-Star and fringe Cy Young contender last season -- allowed six earned runs, two walks and a career-high 12 hits in just four innings. The A's lost 8-4 and are only 2 1/2 games ahead of the Mariners, who just had a historic losing streak.
Craig Counsell, Brewers.
It may be time for the 40-year-old veteran of nearly 1,600 career games to hang it up. He hasn't had a hit since June 10, as he's zero for his last 45. The Brewers can't continue to give him opportunities much longer, especially as the pennant race heats up even more. On the other hand, the Brew Crew did pull through again Monday evening, 6-2, have won seven straight and own a 3 1/2 game lead in the NL Central.
For more baseball news, rumors and analysis, follow @cbssportsmlb on Twitter or subscribe to the RSS feed.