Leading up to Saturday's trade deadline, the MLB Facts & Rumors team takes a look at the biggest names on the trade block. Today it's Florida's Jorge Cantu.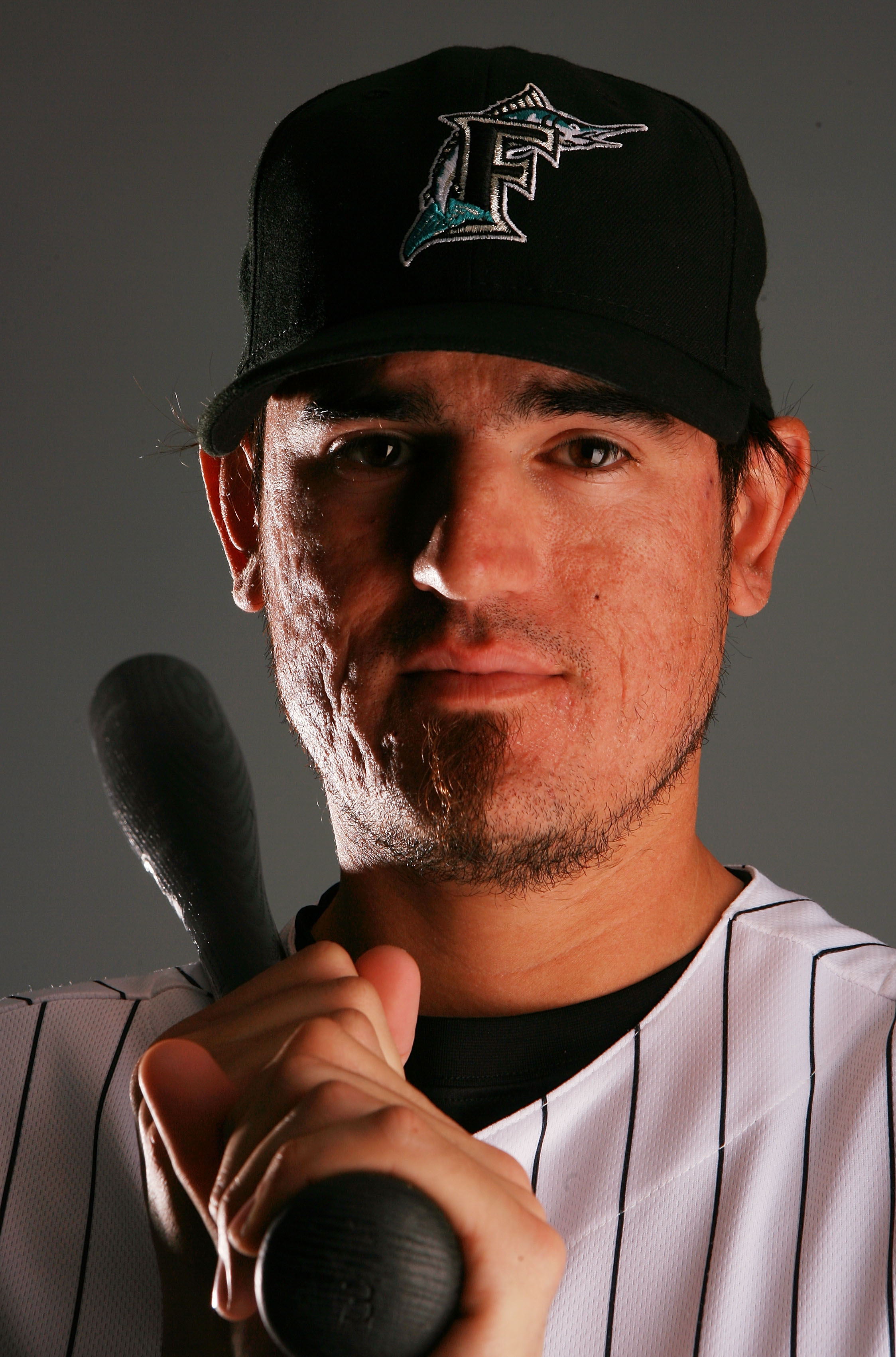 Career stats:
.276/.321/.450 100 home runs, 458 RBI in parts of seven seasons
2010 stats:
.260/.308/.410 10 home runs, 54 RBI
Contract status:
Cantu signed a one-year deal worth $6 million in January, avoiding arbitration. He's a free agent after the season.
Why he's desirable
Cantu is known as an RBI machine, driving in 100 last season and 95 in 2008. He's not as much a home run hitter as he is a doubles guy. Last season he hit just 16 home runs, but still drove in 100 thanks to his 42 doubles. He has 25 doubles this season. Cantu can play third or first, although he's not very good defensively. He would also be valuable as a DH if an American League team is interested.
Why he's available
It's more than money with Cantu, he's struggled since his hot start. This month, he's hitting .225/.257/.282 with no homers and just four RBI.
Chris Coghlan
's injury could hurt the Marlines, who were considering moving Coghlan to third and calling up prospect
Logan Morrison
after moving Cantu.
Who is interested
The
Rangers
and
Rockies
are hot on Cantu's trail, with the Rangers possibly making a deal in the next couple of days, according to CBSSports.com senior writer Scott Miller. The
Tigers
could make a call after losing
Brandon Inge
, although the defensive dropoff from Inge to Cantu would be dramatic.
Expected return
Cantu will likely be a Type B free agent after the season, but it's unlikely the
Marlins
would offer him arbitration. A mid-line prospect and some cash should be enough for Cantu to find himself out of Florida.
What happens
The Rangers give up two minor leaguers, only one that's even a fringe prospect and platoon Cantu at first base with the left-handed hitting
Chris Davis
.
-- C. Trent Rosecrans
More trade deadline targets --
Roy Oswalt

For more baseball news, rumors and analysis, follow @cbssportsmlb on Twitter.