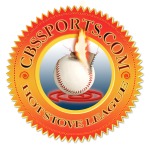 There's a 12-time All-Star on the market, a career .313 hitter with 555 home runs. And yet when people talk about the big names in this winter's free-agent crop, Manny Ramirez's name doesn't even come up.
As Bill Shaikin discusses in the
Los Angeles Times,
Ramirez, 38, has gone from front-line star to afterthought after a 2009 drug suspension and a 2010 season that saw him limited to 90 games thanks to three trips to the disabled list. He was claimed off waivers by the
White Sox
in August and played 24 games for Chicago, batting .261 with one homer and two RBI.
Now the guy who two years ago was worth a two-year, $45 million deal finds himself wondering where there's a market for him.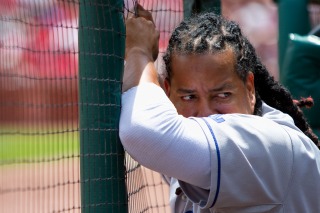 "It's just like Vlad Guerrero," Ramirez's agent, Scott Boras, told the
Times.
"His last
Angels
season, where he had an injury season and he had 50 RBIs, was not a customary Vlad Guerrero season. He went to Texas and reestablished himself.
"This is really the course for great veteran hitters. We've seen, following an injury season, a player goes out and performs at optimum levels, because these players are still uniquely skilled. They're still great hitters."
It appears Ramirez is done as an outfielder, at least on any regular basis. There are 14 DH spots available, and many of the prominent ones are filled. Guerrero is a free agent again, as are
Jim Thome
,
Johnny Damon
and
Hideki Matsui
. The
Times
figures the market for Ramirez could be down to the
Tigers
,
Rays
,
Blue Jays
and maybe the
Orioles
. And Ramirez will probably have to accept a one-year deal with incentives and prove he's still an impact player.
Boras is hopeful, and armed with his usual supply of Boras-speak.
"I think Manny Ramirez is a Hall of Fame hitter," he said. "Teams look at that ability and, if they adjudicate that ability is still intact, they're going to be seeking those extraordinary talents before they proceed elsewhere."
-- David Andriesen
For more baseball news, rumors and analysis, follow @cbssportsmlb on Twitter or subscribe to the RSS feed.