By C. Trent Rosecrans
Our friend David Fung has done a couple of cool graphs for Eye On Baseball, and this one comes from an equation by Doug Pappas of Baseball Prospectus about just how much a win really cost each team in Major League Baseball in 2011.

The most surprising part isn't that the Yankees are near the top, but so too were the Astros -- of course, when you don't have too many wins, the one you do get are bound to be expensive (I'm looking at you, Twins). Tampa Bay and Arizona, not surprisingly, are getting the most out of their money.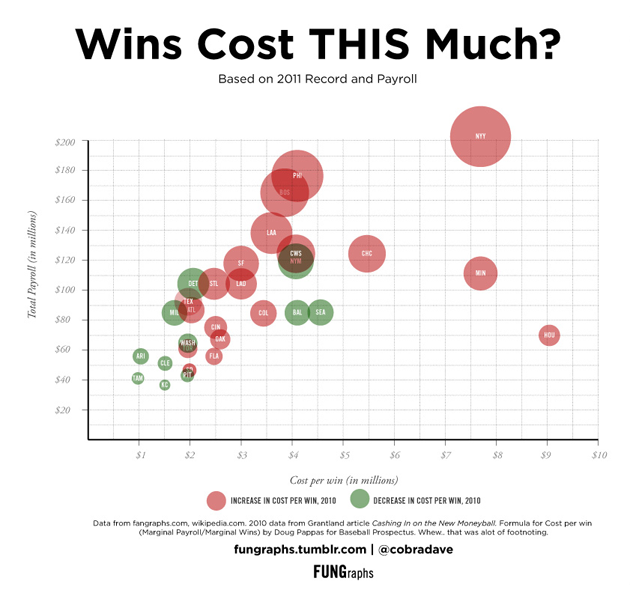 You can see more of Fung's work on his blog, FunGraphs, and follow him on Twitter (@CobraDave).
For more baseball news, rumors and analysis, follow @eyeonbaseball on Twitter or subscribe to the RSS feed.