Posted by Andy Benoit

Because a handful of teams have nothing to play for in Week 17, deciphering the injury report can be a very inexact – and, frankly, pointless – science. Thus, we'll only bother analyzing the injury reports from games that carry playoff implications.
Bengals @ Ravens

Chad Ochocinco is once again out with an ankle. Have we already seen his last game as a Bengal? TE Jermaine Gresham is doubtful with a knee. Cornerback Jonathan Joseph, who has missed five games this season, is fighting an ankle.

The Ravens will be without LB Tavares Gooden (shoulder). Gooden is a nice athlete with iffy on-field awareness. TE Todd Heap is questionable with a thigh injury; fortunately Baltimore has plenty of depth at his position.
Steelers @ Browns

Pittsburgh has been hoping all season that DE Aaron Smith can return from his October triceps injury. He has resumed workouts but isn't ready to play in Week 17. A win would give the Steelers a bye and, ostensibly, a greater chance at getting Smith on the field in their first playoff game. Same concept applies to SS Troy Polamalu, who has missed the past few weeks with an Achilles injury. Polamalu may actually not need the bye, though. He was a full participant in practice this week and is listed as questionable.

Browns RB Peyton Hillis did not practice and is questionable with a ribs injury. DL Shaun Rogers has missed the last two games and is questionable with an ankle. DE Kenyon Coleman is also questionable (k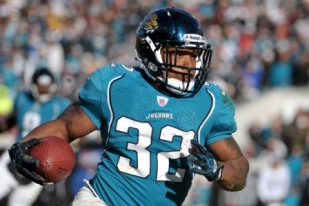 nee).
Jaguars @ Texans

This injury report might as well read "Jacksonville's playoff hopes tarnished". QB David Garrard is out for the season after surgery to repair ligament damage in his right middle finger. RB Maurice Jones-Drew is once again on the shelf with a knee. He'll need surgery after the season, as well. TE Zach Miller is out with a concussion. SS Courtney Green continues to be hampered by a shoulder. The Jags D has been gashed with Green's backup, Sean Considine, filling in.

Fantasy owners take note: the Texans will be without superstar WR Andre Johnson.
Titans @ Colts

Tennessee's entire roster is questionable with a heart issue. Aside from that, everyone is healthy.

Injuries have defined Indy's season. The only major change on the injury front this week is that LB Clint Session (elbow) might finally return.

For more NFL news, rumors and analysis, follow @cbssportsnfl on Twitter and subscribe to our RSS Feed .