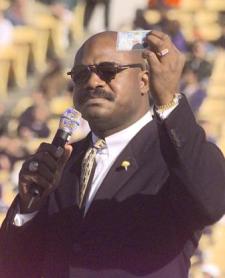 Posted by Mike Freeman
In a briefing of NFL reporters at the owner's meetings in New Orleans on Monday a league official described the union's decertfication as a sham calling it a "fake suicide."
"The fake suicide was a fake," said the official.
The official wasn't trying to be offensive but he forgot a few things in making such an insensitive remark.
The official forgot that in February former Chicago player Dave Duerson committed suicide with a gunshot to the chest.
The official forgot that police suspect former Denver player Kenny McKinley of committing suicide.
He forgot about the suicide of Andre Waters, a former Philadelphia
Eagles
player.
Or how Hall of Fame center Mike Webster tried several times to kill himself before falling to a heart attack.
The official wasn't trying to be insensitive but it's another sign of how ugly the impasse is getting between players and owners. I heard a tape of the conversation and almost fell out of my chair.
Maybe we should all watch our language as this battle moves forward.
This post was cross-posted from Mike Freeman's Freestyle blog. For more NFL news, rumors and analysis, follow @cbssportsnfl on Twitter and subscribe to our RSS Feed.