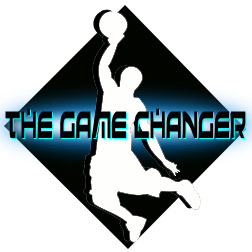 The Western Conference is loaded with coasting teams, plus Nicolas Batum puts it on Darko Milicic. Posted by Ben Golliver and Matt Moore.
Each game is made up of elements that help formulate the outcome. Monday through Friday, we'll bring you the elements from the previous night's games in our own specialized version of the game recaps. It's not everything that happened, but it's an insight into what led to the results you'll see in the box scores. This is
the Game Changer.
THE BIG ONE: LETDOWNS ABOUND
The Lakers were in a tough spot. The second-to-last game of the Grammy's Road Trip. The fourth game in five nights. The second night of a back-to-back. Kobe Bryant feeling ill. And a game against Charlotte, who the Lakers struggle with anyway. None of these reasons excuse what twas unquestionably the saddest performance of the year for the defending champs.
It's not the losing, it's the losing without giving up a fight at all. The Bobcats spent much of the second half dunking and dropping uncontested threes on the Lakers. In the fourth quarter, the Lakers actually trotted out a full-court press, which by its nature demands energy, and still failed to execute it with any urgency. It was the ultimate coasting game. Let me put this way: Gerald Henderson scored 18 points.
But the Lakers weren't alone tonight. No, no. On top of the Nuggets gettting pummeled in Houston, New Jersey, Minnesota, Detroit, and the Clippers all took steps backwards. Detroit in particular had been playing a better brand of ball recently, but have now lost three straight and seven of their last ten. It's was a meltdown kind of night all around. You can tell a lot of players are simply ready for the All-Star break.
GO-GO-GADGET LINES OF THE NIGHT:
Gerald Wallace: 20 points, 10 rebounds, 11 assists, one steal on nine of 16 shooting in 32 minutes in a Charlotte Bobcats home win over the Los Angeles Lakers.
Josh Smith: 27 points, 14 rebounds, three assists, three steals on 11 of 17 shooting in 41 minutes in an Atlanta Hawks road win over the Detroit Pistons.
Carlos Delfino: 26 points, nine rebounds, two assists, three steals on 9 of 15 shooting in 41 minutes in a Milwaukee Bucks home win over the Los Angeles Clippers.
DON'T MISS:


HIGHLIGHT REEL:
Portland
Trail Blazers
forward Nicolas Batum throws down a vicious dunk over Minnesota
Timberwolves
center Darko Milicic. Stick around for all the replays. The last one is pretty unreal.
WHIMSY:

Los Angeles Lakers big man Pau Gasol freaks out the moment before a giant, orange asteroid falls on his head.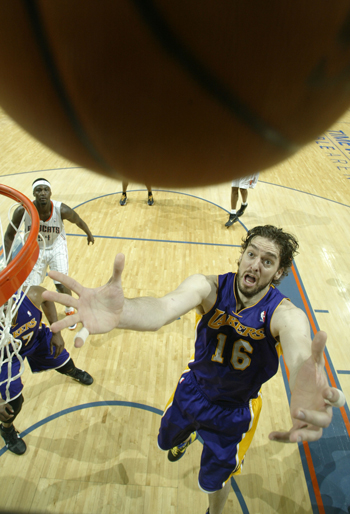 FINAL THOUGHT:
Portland has now won 5 straight. Marcus Camby and Brandon Roy return soon. If they don't blow it up in a trade gorging, this team is putting together something downright dramatic.