Former NBA All-Star Antoine Walker pleaded guilty in a Las Vegas gambling debt mess. Posted by Ben Golliver.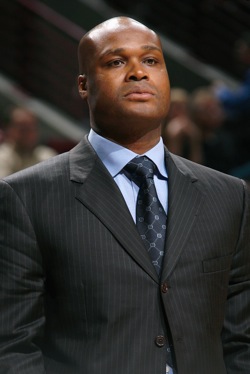 The trials and tribulations of Antoine Walker have added yet another chapter.
On Tuesday,
the Las Vegas Sun reported
that Walker, a former NBA All-Star who played for the Boston
Celtics
and Miami
Heat
, among other teams, pleaded guilty to felony charges in Nevada over unpaid gambling debts reportedly totalling more than $750,000.
Professional basketball's Antoine Walker pleaded guilty to felony bad check charges Tuesday morning in Clark County District Court.

"Being put on probation, he'll have a court order to pay the restitution to the casinos," said Deputy District Attorney Sam Bateman.

The criminal complaint was filed in the summer of 2009, when Walker failed to pay back gambling debts at Caesars Palace, Planet Hollywood and the Red Rock Resort. He pleaded not guilty to six felony counts related to drawing checks without sufficient funds with attempt to defraud in June 2010, before changing his plea Tuesday.
In November, word surfaced that Walker, 34, was headed to play for the Stampede, where he averaged 16.0 points, 6.3 rebounds and 3.4 assists in 43 games this season.
His expressed goal of playing in the D-League was to hook on with an NBA team for a final run. He last played in the NBA for the Minnesota
Timberwolves
during the 2007-2008 season and was waived by the Memphis
Grizzlies
in Dec. 2008 without appearing in any regular season games. Since then, he played professionally in Puerto Rico.
Walker was known for his extravagant spending during his NBA career,
reportedly amassing
a large collection of automobiles and multiple houses.
This is how the decade-long party ends. With lawyers vacuuming up every last dollar bill.