With the NBA trade deadline approaching, we take a look at the league's ten most wanted players for acquisition before Thursday afternoon.
Posted by Matt Moore
The NBA trade deadline is just three days away (Thursday, February 24th at 3 p.m. EST). The Melo trade has held up a lot of movement but there's a lot of talk bubbling beneath it. With it expected to be resolved in the next 24 to 48 hours (like we've said about ten times, but bear with us), it's going to be a fast and furious final trade season under the current CBA agreement. Many are predicting a toned down deadline due to the CBA, but there are enough buyers (Houston, Boston, Chicago, New Jersey) and enough sellers (Portland, Indiana, Charlotte) to make for some interesting developments as we head down the stretch. But who are the players that everyone's clamoring for? And why are they worth that much?
Saddle up, partner. Here's the true grit behind our NBA Trade Deadline 10 Most Wanted.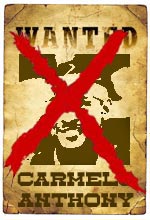 1. Carmelo Anthony:
Melo, naturally, is the most wanted. It's not just the vast history of all this nonsense; it's how it's come down to the wire. Two teams, both of which will be located in New York in 2012, with rich, eccentric owners, throwing out asset after asset to try and acquire the All-Star. Anthony's worth it. Even with his defensive issues and relative inefficiency compared to his fellow elite players, Anthony can score anytime, anywhere, anyway. He's a clutch performer who can take over a ballgame and having a 1-2 punch between him and either
Amar'e Stoudemire
or
Brook Lopez
would significantly boost the
Knicks
' or
Nets
' hopes for the future. His agents have kept the pressure on since July, and Denver has been slowly losing their resolve to keep him. The odds are heavily favored that Anthony will be moved sometime this week and it will kick off a series of deals with the other front offices around the league. And then the New York/New Jersey circus will really kick off.
CBSSports.com's Ken Berger reports Monday that that the Nets may actually be trying to get two of the assets the
Nuggets
would get in a deal with the Knicks for two first rounders. If that works out, the Knicks and Nets will combine to give Denver two starters and three picks. It's not the loaded deal the Nets were offering for Anthony, but it's still an insane wagon-full of assets. If they wind up with
Raymond Felton
,
Wilson Chandler
, and three first-round picks in exchange for just Melo and Billups, they've still lost because they lost an All-Star. But they also will have successfully set the team up to immediately turn around and compete right off the bat. They'll still be able to move
J.R. Smith
,
Kenyon Martin
and have
Ty Lawson
and Aaron Afflalo to build around along with Nene. This is the dream scenario for the Nugget if they have to trade with New York.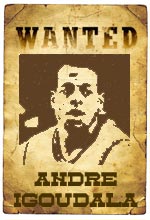 2. Andre Iguodala:
Iggy has been on the market for literally years. He's the consummate supporting player, able to pass, rebound, and score. He's never played alongside a top-flight point guard (sorry Philly fans,
Jrue Holiday
's not there yet), and has had to play the part of the primary offensive option, which he's ill-suited for. The Sixers
have recently made quite a bit of noise
about him not going anywhere, which frankly, baffles us. They have
Evan Turner
who has shown significant signs of progress as the season has progressed, and his value on the market trumps his value to the team as it tries to build a new core. But he has $44 million left on his contract, which is a big price tag to swallow for a guy who should probably be no more than third option on offense. That's not a knock on Iguodala, as we've come to understand the things he does defensively and in support for the system are nearly invaluable, and that's before we factor in his locker room leadership. If a team decides it wants to make a big move and has young assets to spend, Iguodala is a prime target for a late push.
The real answer to whether Iguodala will be moved is whether Rod Thorn and coach Doug Collins think that he's able to co-exist with Evan Turner, and if they think Iguodala can continue to be the face of the franchise with so much young talent around him. Jrue Holiday, Turner, an improved season from
Thaddeus Young
, and even with
Elton Brand
performing better than expected. At the same time, the Sixers are right in the playoff hunt, in an underwhelming middle of the Eastern Conference, and a great shot at making a run this season. However, the Sixers would be foolish to commit to Iguodala, turning down a good offer for him just to make the playoffs and get run out of the building in the first round. Part of putting your team in a position to win championships isn't just figuring out what will work, but what won't. Iguodala will continue to elicit calls right up until the deadline, big contract or no.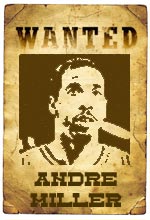 3. Andre Miller:
Old man game in the house! Miller is an aging, veteran point guard who has proven he can still drop 40 every once in a while. You know exactly what you're getting with Miller. He is a consistent, reliable scorer who lacks upside and athleticism, but always manages to find a way to get it done. He's a relative steal at $3.6 million (prorated) for this season and $7.8 million non-guaranteed for next season. That means two different types of teams can vie for him: those seeking a veteran point guard upgrade to push them over the top, and those looking to dump salary next year while giving their team a reliable fill in for the remainder of the year. The Blazers have been so-so on Miller since he arrived as a free agent in 2009, clashing with Nate McMillan. But those problems were resolved quickly and he's grown to be a strong force in the locker room, the steady hand on a ship filled to the brim with the injured. Yet, he's 34 and the Blazers look to go younger. Miller has repeatedly been listed as a target in a potential
Devin Harris
trade, among others. The Blazers may look to keep him order to push for the playoff income, especially given his ability to connect with
LaMarcus Aldridge
, but if Rich Cho elects for a full-scale revamp for the long-term, Miller will be one of the first assets put on the block, and one of the first to attract multiple offers.
Miller's attitude may be a huge factor. He doesn't want to leave the Blazers, but is also tired of being discussed under trade talk. Moving to a rebuilding project, however, would be extremely difficult for him at this point in his career and could create an ugly situation with any team that trades for him who isn't on the up and up. On the flip side, he's a perfect option for a contending team looking to acquire a capable back-up point guard to get them over the top. While there's been little noise about this, Orlando would be one team you'd think might be giving Portland a call to inquire about Miller, should the Nets not immediately move Harris for Miller in the next few days, either through Denver or independently.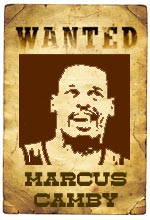 4. Marcus Camby:
Speaking of the Blazers, they've got another aged, talented, productive player starting for them, and he too could be on the move. Camby has a little less than $17 million (prorated) left on his contract. He's a versatile, talented defensive center who can impact a game at both ends, is reliable and capable. He's a seasoned veteran who does his job, has an expiring contract after 2012, and can push a contender over the top. The only problem? He doesn't want to leave. Sources have said he would "contemplate retirement" if he was traded to a rebuilding situation, and his agent has talked strongly about how much he wants to stay in Portland, where he's moved his family. We've seen this before, as older players really love the atmosphere and lifestyle of raising their families in Portland, on a team with a loving fanbase that always tries to contend. Still, Camby can't control what happens, and if presented with an opportunity to win a ring, he would likely welcome the opportunity wholeheartedly.
The same problem exists for Rich Cho with Camby as it does with Miller. They're both huge reasons why the Blazers are still in the playoff hunt and moving them would almost certainly result in a drop to the lottery. The Blazers are likely aiming to get a deal that frees them up long-term while still taking on players of a solid caliber. They know it will be difficult to improve with a trade for Camby, but they may be able to move his conract while still adding talent to keep them in the same place. Houston has been mentioned by CBSSports.com's Ken Berger as a possible destination for Camby.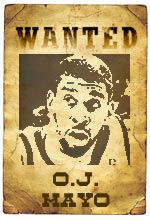 5. O.J. Mayo:
Talk about a bad year. In Summer League, the
Grizzlies
pressed O.J. Mayo to play point guard, resulting in some terrible, turnover-filled performances after which he was yanked following a handful of performances. He was cut from Team USA despite their need for perimeter shooting. In preseason, Lionel Hollins questioned him publicly. He started the year in a shooting slump, so significant that Hollins decided to move him to the bench, in order to improve their bench scoring, the first time Mayo has come off the bench in organized ball in his life, mostly likely. His name started to appear in trade rumors. He watched as
Mike Conley
got a $40 million extension, with Lionel Hollins backing him for two years despite his struggles, while Mayo was yanked to the bench at the first sign of a slump. He got into a fight with
Tony Allen
on a team flight over a gambling dispute and got his lights knocked out. And then he got busted for a performance-enhancing drug, earning him a ten-game suspension.
So why then is Mayo then such a popular trade prospect? Because he's very good. In his first two years in the league he was a high-level perimeter threat, able to score both in spot-up situations and off the dribble. He has a ways to go on defense, particularly against larger two guards where he's almost always undersized, but he shows great quickness and anticipation. He's still on his rookie contract and will be an RFA under the newly modified CBA next summer, meaning he's not a risk to depart a team that acquires him. And he's one of the few players who is truly capable of dropping 30 on a given night when he's hot. He's everything you want in a trade prospect. Unwanted by his team, available for affordable extension, talented, still with upside, and with low trade value due to off-the-court issues and team decisions which don't signify long-term problems. The Grizzlies have consistently said publicly that they plan to re-sign Mayo and not trade him. But there have been suggestions across the league that teams have inquired about him and received positive feedback that he can be had for the right price, though that's expected to possibly be too high. Mayo is teetering on the very edge of a move. If a GM gets itchy to acquire a player of that ilk, he's likely to go.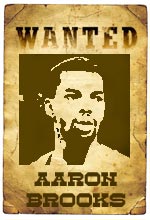 6. Aaron Brooks:
Seems like only yesterday he was carving up the
Lakers
in the 2009 playoffs, prompting L.A. fans abroad to ask "Who IS this guy?!" Now he's an upcoming free agent without an extension, disgruntled and unhappy as the
Rockets
have done what they usually do. Get the most out of a player's ability without ever over-committing to a contract they would regret later. They did the same thing with
Carl Landry
, eventually signing him on the cheap, then trading him to Sacramento for
Kevin Martin
. Now they face a similar situation with Brooks, only he represents an expiring contract, increasing his trade value.
Brooks' value on the open market isn't sky high. He's an undersized point guard who's not particularly efficient. He doesn't have insane athleticism, nor does he possession tremendous vision .He's just a good, solid, young point guard who can be had for a reasonable price. And even with the depth of the point guard position, those are still valuable. Brooks has incredible speed and is a tremendous finisher at the basket. He's had some trouble with Adelman but this season has been the first where he's struggled with team issues. What's more, the Rockets won't horde him, trying to get the most value out of him. Instead, he can be had in a combination package with some of the rest of the Rockets' young talent. But Brooks can be used as the centerpiece in the deal. A team looking for a backup point guard to provide scoring will likely look to Brooks first when they go to market.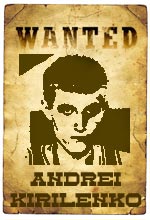 7. Andrei Kirilenko:
It's baffling that in the midst of what seems more and more like a disastrous season for the Utah
Jazz
, Andrei Kirilenko's name hasn't started foaming from sources' mouths like the sources have Russian Freak Wing Rabies. Kirilenko is 29 with several good years still left in him, averages 13, 6, and 3, with 1 steal and 1 block in 32 minutes per game. But biggest of all? He has a $17.8 million expiring contract. Close to $18 million coming off the books. There's been a lot of talk that expiring contracts won't hold as much value this year with the CBA coming up, which doesn't make a lot of sense. For starters, the new CBA likely won't affect luxury tax payments for this season. Next, even if the cap is decreased significantly, and even if it is made into a hard cap, space under that cap will still be valuable. Especially for teams looking to park contracts like Kirilenko's to get rid of their players and change things up. Kirilenko isn't the star the Jazz hoped he would be when they signed him to his last contract. But he's still a tall, strong, veteran player who can contribute to a contending team, or help a rebuilding franchise transition. Kirilenko will likely start popping up in rumors as the deadline draws nearer.
The problem is that even by paying for a rental with Kirilenko, you don't know what you're going to get. His time with Utah has been described with significant high points and low points. He's been a big reason for the Jazz' continued success, but has also never taken the next step that management thought he would when the signed him to the extension. Teams trading for him have little way to tell how he would react in another locker room, and that's a big gamble for the remainder of his $17.8 million contract.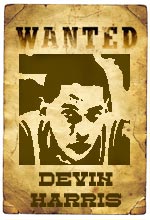 8. Devin Harris:
Harris was thought to be the building block of the Nets' rebuilding project when they traded
Jason Kidd
for him. But he's only been above average, never great, especially after that first season. When the Nets were in the lead for the
John Wall
sweepstakes last year, which of course they lost, there was rampant talk that the Nets would trade Harris once assured of the No.1 pick. We never got to find out the answer to that as the Nets wound up with
Derrick Favors
, instead. Harris isn't as young as some folks think, turning 28 three days after the deadline. But he's in his prime, and still able to run an offense, has little injury history, good explosiveness, nice scoring ability and good vision. Which is why he's been a part of the Nets' talks for Melo since the beginning, and why should a deal fall through for Anthony, he's likely on his way out anyway.
Harris has suffered with poor teammates but the thoughts from several front office officials is that he could produce were he on a contending team. It's difficult to go from a playoff team like Dallas to a rebuilding project, especially when his second season in New Jersey was historically bad. Throw in the weight of trade rumors hovering overhead and there's enough to cloud the issue of Harris' performance. But the Nets will have to capitalize while that value is still in effect or they'll wind up with nothing for him. Portland has expressed interest several times, including the aforementioned deal for Andre Miller, and Dallas has shown similar interest.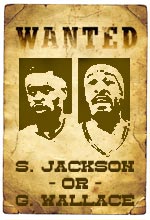 9. Stephen Jackson / Gerald Wallace:
One of them will probably go. Not both, most likely, but one. The
Bobcats
need to cut salary. They're looking at an uphill climb to the playoffs, and even then the odds of any progress there are nonexistent. They need to get rid of some of the older players on large, sizeable contracts, and these two represent their biggest sale items for such a move. Jackson has been involved in more talks. He's a veteran scorer who can drop 30 regularly, has played on a championship team (
Spurs
2003), has led the most unlikely upset in NBA playoff history with the
Warriors
, and is respected across the league as a fierce competitor and locker-room leader.
Sure, he's a little nuts, but who isn't? Jackson's off the court issues have vanished with age, and now his biggest liability is his contract. Golden State surrendered a massive extension to him that leaves over $20 million still left on his contract over the next two and a half years, all guaranteed. Jackson will be 35 when his contract expires. That's a pretty old player with a less-than-elite ceiling to be paying over $10 million to. But considering the possibility of CBA rollbacks on current contracts, and the chance for Jackson to contribute to a winner, he's likely going to be high on the list. The
Mavericks
have been most prominently discussed as a viable buyer, with
Caron Butler
's expiring as bait.
Wallace on the other hand was an All-Star last season, is only 28, and is a high-price addition. He's got $21 million left on his deal over three-years, and a player option for the third year. But Wallace could contribute immediately to a contender. He's a wing that can rebound, provide assists and scoring, and is an elite defender. He's reliable and has no discernibly blatant weaknesses in his game, despite a low ceiling for performance. Wallace isn't going to drop 40 on you, but he is going to stuff the stat sheet every night. Jackson has received more attention, but it's Wallace who may wind up getting stronger offers he can't refuse as the deadline nears.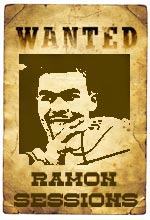 10. Ramon Sessions:
Sessions was drafted in the second round, spent time in the D-League, then showed up with the
Bucks
and immediately showed promise. But he was then buried by Scott Skiles, and wound up signing an offer sheet with Minnesota, who of course, mishandled him, then traded him to Cleveland. Sessions has played for most of the season as the starting point guard for the team who lost the most consecutive games in history (with
Mo Williams
missing significant time due to injury). So why are so many teams interested in him?
Because he's talented, consistent, and efficient. Sessions has a strong ability to attack the basket, good handle, and is cheap. He's got just $10 million left on his deal over three years with a player option in the third year. He has a 19 PER and has proven to be coachable, talented, and has considerable growth potential. He's simply been passed from one bad team to the next. On a good team he could wind up as a serious addition off the bench. Which is why the Knicks and
Hawks
have both made inquiries about him. Sessions is the kind of player who deserves a fresh start. Maybe he'll get one to get off this disaster of a Cavs team. Either way, expect a lot of talk about him before Thursday afternoon.
(All salary info courtesy of
ShamSports
.)