A look at which three teams are rising and which three are falling in this week's CBSSports.com's NBA Power Rankings. Posted by Ben Golliver.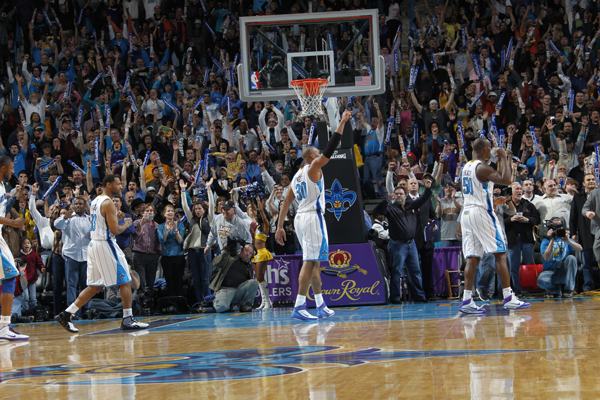 This week's 3-Up, 3-Down looks at a bunch of streaking teams: good, average and horrible. The latest edition of CBSSports.com's NBA Power Rankings will be up later today.
3-Up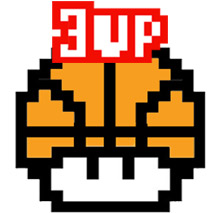 New Orleans Hornets (8):
Pretty chill week for the Hornets, who
hit their attendance benchmark
on Monday, the same night power forward
David West
hit a game-
winner to lock up the team's ninth straight victory. That West is
making noise
about his contract extension and may bolt only dampens the party somewhat. Monty Williams is the Rookie Coach of the Year, without question, and a solid outright COY candidate. The Hornets have done it with defense, most memorably when they made the Atlanta
Hawks
look
historically hideous on Friday
.
Memphis Grizzlies (13):
Just like New Orleans,
Memphis got a game-winner
to extend a winning streak on Monday night, thanks to
Rudy Gay
,
the Most Interesting Man in the NBA
, who sent the Grizzlies to their third straight victory. Point guard
Mike Conley
said that the Grizzlies were "finishing like a playoff team" after the win, and the Grizzlies are now just 2 1/2 games out of the Western Conference's No. 8 seed.
Portland Trail Blazers (14):
The team the Grizzlies trail in the playoff chase, the Portland Trail Blazers, had an excellent 4-0 week come to a screeching halt against the Sacramento
Kings
at home on Monday night. Still, the momentum has been all upwards, as the Blazers took care of business against some of the league's weaker sisters, putting some distance between themselves and .500, where they have hovered for much of the season. The big question: Will Aldridge's hip check out OK?
He underwent X-rays
and an MRI due to soreness, and losing him for any length of time would be devastating.
3-Down
Utah Jazz (11):
Deron Williams
is
upset and talking about his future
, Jerry Sloan has been forced to juggle his lineups and four straight losses on an ugly road trip has Jazz Nation in a bit of a panic mode. On the bright side: they're just a game behind the Oklahoma City
Thunder
in the Northwest Division and they're not dealing with the
Carmelo Anthony
drama like Denver or constant injuries like Portland.
Toronto Raptors (27):
When trading for
Alexis Ajinca
is the
highlight of your month
, it's been a tough month. The Raptors are losers of eight straight, torn apart by injuries and unable to close out games. They're now tied with the New Jersey
Nets
for the second-worst record in the Eastern Conference, with no real hope for significant improvement. They would be edging closer to Cleveland
Cavaliers
territory, but the Cavs are determined to be the team most devastated by a free agency loss, having dropped an astonishing 17 straight games themselves.
Minnesota Timberwolves (29):
The Timberwolves now occupy the cellar in the Western Conference and their only hope, Spanish point guard
Ricky Rubio
, is both
struggling in his development
and continuing to hint that he doesn't want to play for the team. Minnesota still isn't sure what it has in 2010 first round pick Wes Johnson, but that's like the team's 14th biggest concern, as
Kevin Love
is carrying all the rebounding load by himself, the Wolves can't take care of the ball, and no one outside of
Michael Beasley
is adding much scoring punch. Also,
Darko Milicic
and
Jonny Flynn
are not future All-Stars.