Posted by Royce Young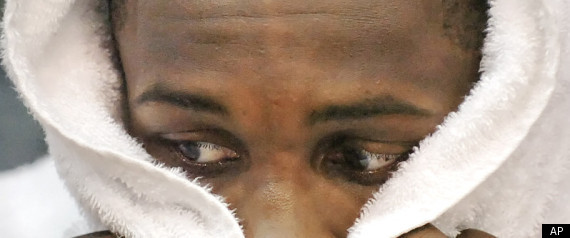 An incredibly sad story via the Huffington Post
about an American basketball player murdered in Romania. Chauncey Hardy, a 23-year-old from Sacred Heart playing for CSS Giurgiu, was reportedly attacked at a bar and died from the injuries sustained.
Romanian Basketball Federation chief Carmen Tocala told GSP radio that Hardy died Sunday, suffering two heart attacks following his beating Saturday night.

"We are deeply saddened by the loss of a fine young man who had his life cut short at such a young age while he was overseas doing something he loved," Sacred Heart Athletic Director C. Donald Cook said in a statement.

Police spokeswoman Mirela Gheta said the 23-year-old Hardy had severe head injuries and was in a coma when he was admitted to the hospital.

Hardy died shortly after undergoing surgery in a Bucharest hospital.

Hardy played for CSS Giurgiu in southern Romania and was celebrating a victory over rival Dinamo Bucharest in Giurgiu when several men were reported to have attacked him.
Nothing else to say, except for thoughts to Hardy's family.