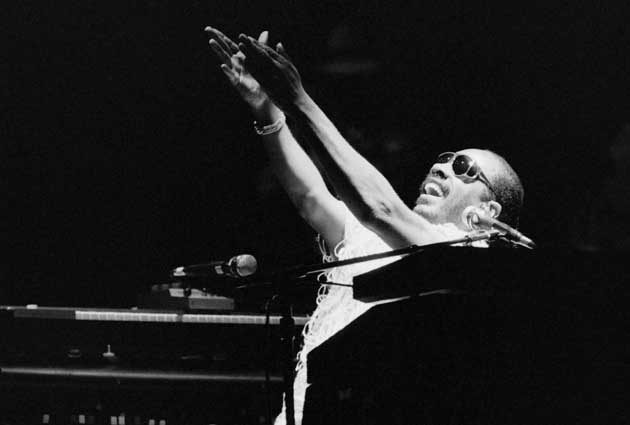 By Matt Moore
So how exactly did this:
become linked with this:
From
Dime
:
Dime: How did the nickname Chocolate Thunder originate?

DD: Stevie Wonder used to come the ball games and they would have a guy sitting with him. And the guy would be holding on to his arm, telling him what's going on, and he would say, "Hey, the big chocolate guy just put down a thunder dunk. The chocolate guy with another monster dunk." And Stevie Wonder actually gave me the nickname Chocolate Thunder. So a guy who never saw me can give me that name. I think I can wear that well. I don't even know if he remembers, it's been so long, but I'll keep that.
via
Dime Q&A: Darryl Dawkins Reveals The Origin of His Nickname And Recalls His First Dunk | Dime Magazine (dimemag.com) : Daily NBA News, NBA Trades, NBA Rumors, Basketball Videos, Sneakers
.
That's a pretty spectacular story.
If you're unfamiliar with the work of Dawkins, he's considered one of the game's all-time great dunkers. He's widely considered to be one of the first truly remembered players of "potential" who never quite capitalized on it. Dawkins' highest PER came when he was 21, averaging just 11.7 points per game in 25 minutes of play time. His best overall season saw him average 14.7 points and 8.9 rebounds in 1980. He was traded as parf of the Sixers' moves which led to acquiring Moses Malone, which led to their championship. In short, moving Dawkins was part of what they had to do in order to win a title.
Yet, with his dunk-naming, prolific style, and unbelievable swag (that over-used phrase is apt here; come on, the man said that he was from the planet Lovetron), his left his mark on the game. He's a cult figure in the history of the game, and mentioned because what he
could do
not because of what he
did do
. In a way, Dawkins stands out as the rare player whose promise actually overshadowed his lack of accomplishments, instead of the other way around.
Here's an interesting mental exercise. Given their respective careers, say that
Gilbert Arenas
' career ended right now. Who would have had the better career?
Both had brilliant nicknames (Agent Zero vs. Chocolate Thunder). Both were known more for their personalities than their play. Both never lived up to their fullest potential. Arenas had the better individual seasons, but Dawkins went deeper in the playoffs. Arenas was at one point top 15 in the league, which Dawkins never was. Dawkins had trouble with drugs, Arenas had trouble with guns, and teammates, and defecated in a teammate's shoe. Arenas could take over a game, but rarely did, and suffered from injuries which kept him out for most of the past four years. Dawkins never lived up to his potential and at one point was playing for the Sioux Falls Skyforce in the Continental Basketball Association after his retirement.
Dawkins was traded for a first-round pick. Arenas was traded for
Rashard Lewis
.
This goes round and round. It's an interesting debate for the next time you're in the sports bar. Before you have it, though, put Stevie Wonder on the jukebox, won't you?
HT:
TBJ
via
PBT