Posted by Royce Young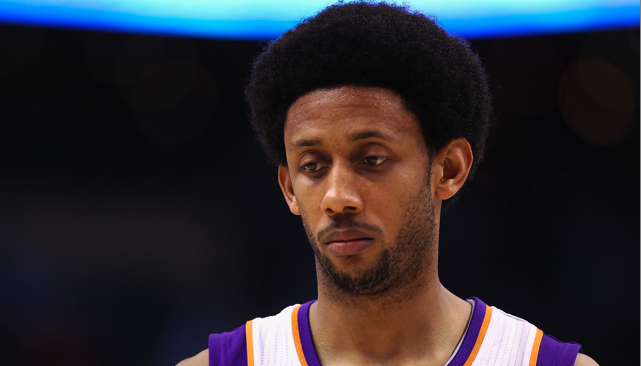 The new most annoying story in the NBA is what players are going to do during the lockout, specifically, if they're willing to play overseas. Virtually every player has responded that he'd be open to it, with some going as far to actually sign (hello,
Deron Williams
).
The reasons are simple:
1) You get paid.
2) You get to play against good competition.
3) You get paid.
A handful of NBA players, other than Williams, have signed.
Sonny Weems
and
Darius Songaila
just put their name to contracts recently, with others still being rumored.
But it's not all it's cracked up to be. One NBA player who went to Europe for a season came back with a number of lessons.
Josh Childress
knows the system, knows what it's like and knows what players can expect.
And as he told ESPN.com
, playing in Europe isn't as easy as it sounds or all it's cracked up to be.
"One of the biggest things guys will have to realize is that whatever offer you get, there's no guarantee you'll actually get all that money," Childress says. "If a guy isn't playing well or a team is out of the playoffs, they'll just stop paying you. I know tons and tons of players who just walked away because they didn't want to go through the hassle of going to court to get their money.

[...]

"I played for one of the biggest clubs in Europe," Childress says. "But there were still six- and seven-hour bus rides, we didn't stay at the best hotels and we flew commercial nine out of 10 times. And not all coaches care about your body. It's more military style. There's no getting tired. I'll be interested to see how guys' bodies respond."
Basically, it sounds like it's a glorified D-League. Bus rides, subpar trainers, lacking medical attention and no pampering. I can't see any star NBA player being fine with that.
Childress was asked if he'd consider returning to Europe too.
"No, I wouldn't," he says. "And I don't know why guys would. I understand that guys really want to play. But you sometimes have to look at what you have and treat this as a business. The only way I could see it making sense is if you're a player from a particular country going back. But for an American player with a good-sized guaranteed deal here, I can't see why you'd do it."
Remember, pretty much every single player is saying, "I'd consider it," with basically no one saying point blank no. But the one player that's definitively said he won't is a guy that has actually played there. I think that says something.
I recall watching a special on
Brandon Jennings
who skipped playing a freshman year in college, instead going to Italy to play professionally for a season. He said it was always a challenge to get paid on time.
Yes, Europe is a good option, especially if a player wants or need to continue their stream of income. But by the way it sounds according to Childress, it doesn't sound as wonderful as some have built it up to be. There's not nearly as much money as some might think and the lifestyle definitely isn't one an NBA star would appreciate.
Like many have said, it's probably more talking -- even with Williams -- than anything else. I'm like the opposite of
Kevin Love
. I'll believe an NBA star playing in Europe when I see it.