The Boston Celtics will reportedly sign free agent wing Sasha Pavlovic. Posted by Ben Golliver.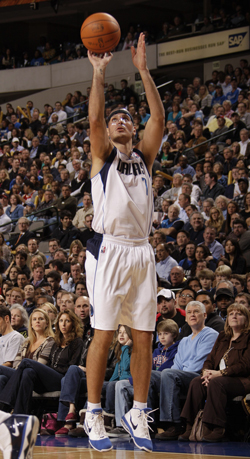 After missing out on Corey Brewer, who
agreed to sign a multi-year deal
with the Dallas
Mavericks
, the Boston Celtics reportedly turned their attention to free agent wing Sasha Pavlovic.
Pavlovic, who played for the Mavericks earlier this season and was reportedly drawing interest from Dallas
as recently as Tuesday
, has reportedly "come to terms" with the Celtics,
according to CSNNE.com
. The site reports that Pavlovic could officially become a Celtic as soon as Thursday.
WEEI.com also reported
that "the Celtics are hoping to wrap up a deal with free agent swingman Sasha Pavlovic quickly, according to a source."
The Celtics had opened up two roster spots with their trade deadline moves, but have since filled those spots
by signing
Troy Murphy and now Pavlovic.
The Celtics next play on Friday night, when they host the Golden State
Warriors
.
Pavlovic was
signed to a 10-day contract
by the New Orleans
Hornets
when
Trevor Ariza
went down with an ankle injury back in early February.
On the season, Pavlovic is averaging 3.2 points, 1.3 rebounds and .9 assists per game.