Los Angeles Lakers center Andrew Bynum completes a five-on-five practice for the first time during his knee rehabilitation. Posted by Ben Golliver.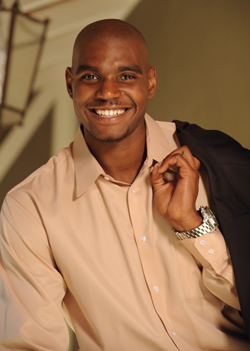 The major milestone to look for in any rehabilitating player's return from injury is simple: when is he allowed to return to full five-on-five practice work? That date usually precedes a return to NBA action by a week or two, and represents the time when the player is deemed healthy enough for the physical pounding that will occur in regular game action. Los Angeles Lakers center Andrew Bynum, one of the NBA's premier young big men, has been
working his way back gradually
from an offseason knee surgery. On Saturday, Lakers coach Phil Jackson told
the Los Angeles Times
that Bynum went through a five-on-five practice for the first time.
"He said he was tired, which is natural," Jackson said. "That's going to happen."
Bynum, who didn't talk to the media after practice, has said he'd like to be ready to play around Dec. 19 at Toronto, which would be the last of a six-game Lakers trip. "He said there was just one moment where he had a little twinge," Jackson said. "But other than that, he was OK."
The fatigue thing isn't a big deal, as rehabbing players, especially big men, are reintroduced into the rotation gradually, allowing them to build up their endurance. Bynum's return is welcome news for the Lakers, who have dealt with injuries to frontline players
Pau Gasol
(hamstring) and
Theo Ratliff
(who had surgery on his knee earlier this season). Due in part to the injuries, and a stretch of uncharacteristically poor play that resulted in four straight losses, the Lakers have dropped to 14-6 on the season, good for fourth place in the Western Conference.