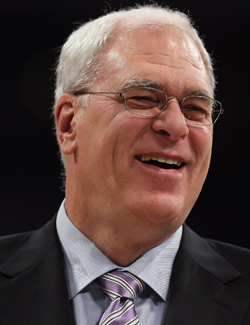 Posted by Matt Moore
We're sure Phil didn't mean it that way. He couldn't have, because meaning it that way would mean a reckless insensitivity to an area ravaged by one of the worst natural disasters in United States history. There have always been problems in the water supply in a city with the complex and relatively ancient physical infrastructure it struggles with, on top of the delta environment. So this is almost definitely not as bad as it sounds.
From the
Los Angeles Daily News
:
Jackson has made no secret of his dislike for New Orleans, and he couldnt keep his feelings to himself when asked Friday if he might return to the Crescent City to enjoy its delights after he retires from coaching at seasons end.
"I refuse to comment on the grounds that I might incriminate myself," he said. Pause.
"Just dont drink the water," he added.
via
Lakers
NOTEBOOK: Bryant makes call on defending Paul - LA Daily News .
I mean, Katrina
was
six whole years ago. So, really, why would anyone think of the place where water is still a word that sends fear through the people as they continue to try and recover from one of the worst experiences in American history when Phil says that?
People are so sensitive... mostly because that's what happens when your entire city gets flooded when the levees overflow after a Category 3 Hurricane hits it. And hey, Jackson was only telling reporters in the second most media-heavy market in the United States. It's a wonder it even got out. The city of New Orleans,
it should note, is not amused
.
Maybe the next time Phil's looking for another addition to his book club,
he can check this one out
.