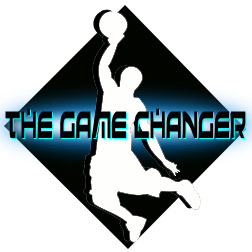 Posted by Royce Young
Each game is made up of elements which help formulate the outcome. Monday through Friday, we'll bring you the elements from the night before's games in our own specialized version of the game recaps. It's not everything that happened, but it's an insight into what lead to the results you'll see in the box scores. This is
the Game Changer.
THE BIG ONE: BOOZER RETURNS, ORLANDO DOESN'T CARE
The
Bulls
were just coming off some of the best basketball of their season. They were returning home after a great road trip and were hosting one of the top teams in the East. They were ready to say something and to do so, they were finally getting the services of their biggest offseason acquisition.
Carlos Boozer
was back.
Problem was, the Orlando
Magic
didn't care. They had business to take care of. And take care of business they did.
The Magic plowed the Bulls 107-78 in a game that wasn't really ever close. Even after the first quarter when it was 28-22, it felt like the Bulls were just hanging on. Orlando dominated everything. They outrebounded Chicago 44-21, (only 21 rebounds for Chicago!), hit 49 percent from the field, went 10-21 from 3, only missed one free throw and got 81 points from their starting five. One guy didn't stick out for the Magic. It was just a total team beatdown.
So maybe the Bulls aren't quite ready yet.
But how did Boozer do? In 22 minutes he went 2-5 for five points and two rebounds. It wasn't really the kind of game though where Boozer could make much of an impact though, so I wouldn't judge anything based off it. However, if you're looking for a crazy stat of the night, how about
Joakim Noah
- the league's second leading rebounder - not grabbing a single rebound in 25 minutes?
GO-GO-GADGET LINES
Tough to really single anyone out on this night with a number of big nights across the league.
Russell Westbrook
was an assist away from a massive triple-double as he went for 38 points, nine assists and 15 rebounds.
Westbrook's teammate
Jeff Green
had a career-high 37 on 12-21 shooting and 4-5 from 3.
Deron Williams
went for 16 assists with ZERO turnovers. Impressive. Most impressive.
And
Blake Griffin
of course had another massive game, dropping 31 points with 13 rebounds.
CLIPPING ALONG
I went back and forth the entire fourth quarter. Are the
Clippers
really beating the
Spurs
, or are the Spurs just playing
that
bad? After watching
Antonio McDyess
brick a jumper that may have dented the backboard,
Manu Ginobili
airball an open 3 and
Tim Duncan
make two bad passes in traffic, I leaned toward the latter.
But then I watched Blake Griffin,
Eric Gordon
and even
Baron Davis
take over late in the game and close things out. So while it was probably a combination of the Spurs poor play and the Clippers doing well, I think the lesson here is to take that despite the still horrid record, these Clips aren't rolling over for anyone.
Griffin posted another stellar night, dropping 31 points, 13 rebounds and four assists, Eric Gordon had 21 points on 8-17 shooting, but it was really Davis who in his return, made the difference. In just 23 minutes, Davis had seven points and 10 assists, and really controlled his young team down the stretch against the veteran Spurs.
Still, it helped that San Antonio shot just 35.6 percent from the floor and missed 21 3-pointers. But that doesn't mean this Clipper win should be overlooked. In a week, the Clips have beaten the
Hornets
, who at the time owned the league's best record and now the Spurs, who currently sit atop the league. Granted, this makes L.A. just 4-15, but I get a
Thunder
-ish feeling from these guys. They're young, hungry and learning. They're working hard, have talent and given time, may start figuring out how to win.
Plus, having a piece like Blake Griffin in place helps quite a bit.
ONE OTHER THINGS FROM THAT SPURS GAME
Interesting note: Gregg Popovich sat
Tony Parker
for the entire fourth quarter, instead playing
George Hill
. Parker, who was healthy, didn't appear happy on the bench about it. Weird.
GRIFFIN (ALMOST) SMASH
LOTS OF FREE HOOPS IN JERSEY
There were 12 games in the NBA last night. All of them took the traditional 48 minutes to settle the final score. Except one. It took 63 minutes.
The Thunder and
Nets
played a triple overtime classic Wednesday with Oklahoma City eventually emerging as a 123-120 winner. The last 15 minutes and 1.5 seconds were an entire game in itself.
First,
Anthony Morrow
hit an awkward 3-pointer to send the game to OT. Then in the first period, the Thunder fought back to even get it to the second frame. In the second overtime, the Nets held a three-point lead with 6.2 seconds left. But an ill-advised
Stephen Graham
foul on Jeff Green as he was shooting a 3 (which rimmed in and out) put Green on the line where he coolly hit all three freebies. Third OT.
That's when Russell Westbrook took the game over. In the third extra period, Westbrook scored all 13 of OKC's points, two shy of the NBA record for points in an OT.
Kevin Durant
sat the game out with a sore knee, so his two buddies picked up the slack. Westbrook finished with 38 points (21 after regulation), a career-high 15 rebounds and nine assists and Green had a career-high 37.
THE Lakers ARE GETTING GOOD AT LOSING
Matt Moore wrote
on the Lakers losing a fourth straight and here's a juicy part:
The other trend that the 4-game streak omen is up against? Phil Jackson has never failed to complete a 3-peat. Given the fact that LA has five months to get it right, Andrew Bynum returns in a few weeks, and this team could not care less about the regular season and they're still only losing these games by a handful of buckets, we should probably bet on the latter trend holding up.

But it still should be noted that the Lakers right now? They're not very good at all.

WHIMSY
I was sent this picture yesterday by someone and it must be posted.
It's titled, "Jazzketball."
PARTING THOUGHT
The
Heat
beat up on a bad team yet again, whooping the
Pistons
97-72. But commend the Heat for not losing focus the night before the biggun against the Cavs tonight. They dominated from the opening tip and held every Piston starter out of double-figures.
The high scorer for the Heat was LeBron with 18, but really, this game was about the suffocating defense and not who scored what. If we could only figure out why they can't do this against good teams with good players.