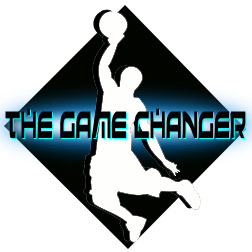 Spurs and Magic have a classic, the Pacers show they're decent in dismantling a mediocre Miami team, and the Celtics take the Hawks to the shed in today's Game Changer.
Posted by Matt Moore
Each game is made up of elements which help formulate the outcome. Monday through Friday, we'll bring you the elements from the night before's games in our own specialized version of the game recaps. It's not everything that happened, but it's an insight into what lead to the results you'll see in the box scores. This is
the Game Changer.

THE BIG ONE: Spurs have one more round than Magic in shootout
San Antonio 106 Orlando 97
.
That's the final score but it doesn't even come close to descrbing A. how great this game was or B. how close this game was. It was a back and forth affair for the entire game, as neither team could shake the other one. Just as one team would seem to be pulling away, the other would respond with a flurry of offense. San Antonio would bruise their way to a lead, only to find the Magic creating turnovers, sparking the break, and dropping in three-pointers in transition. The Magic would burst their way into a lead only to find the Spurs settle down, get a bucket, then a stop, then
Manu Ginobili
Ginobili'ing his way with a knife to their heart. In the end, the Spurs had a few more bullets left in the gun and the Magic were unable to find an answer for Manu.
Duncan, Parker, and Ginobili combined to shoot 23 of 42, for 64 points, 13 rebounds, 21 assists, 5 steals, and 2 blocks. Guess Boston and Miami aren't the only ones with Big 3s. The efficiency with which the Spurs attacked was ruthless. In the third,
Tony Parker
got up to full speed and was using those wide curving pick and rolls to find Duncan, while Ginobili was using the deep wing picks for that step-back jumper he's gotten to like so much. It was a clinic in execution, and the Magic weren't far behind, with
Dwight Howard
forcing the issue and the Magic backcourt raining 3s. Combined the two teams hit 21 threes on 37 attempts which is just ridiculous.
Matt Bonner
came through with 4 big ones (4-4 from the arc) while Mikael Pietrus kept breaking up Spurs runs on his way to a 3-5 run from the perimeter.
Sharp defense, tough shots, fun basketball, a close game. This one was a beauty.
WHAT YOU MISSED: The Heat suck.
I torched
the Heat for their lack of effort, cohesion, and heart.
Ken Berger spoke with
Delonte West
in a must-read interview
about his experiences with bipolar disorder
.
DEAD BEFORE THE SHIP EVEN SANK
Last night's Celtics-Hawks game was not a game. It was a mercy killing, only without the mercy. The Celtics owned the Hawks 39-13 in the first quarter, and it didn't feel that close. Boston simply could not miss. Sharp passes, smart playsets, intensity at both ends of the floor, attacking rebounds, and
Nate Robinson
doing his best
Rondo
Baron Davis
when he was good impression, throw in the Hawks looking like they wanted to be anywhere but on the floor and
Al Horford
being physically dominated by Boston's size and you've got a recipe for
Von Wafer
to get a fair amount of time by the end of this one.
It was stunning, considering the Hawks swept the Celtics last year. But call it motivation over last year's flukes, or the Celtics' last fluke against the
Raptors
, or just the impact of a healthy
Kevin Garnett
, but this one was over with before the t-shirt guns had even been loaded. The Hawks continue to perplex as they look genuinely good and improved at times, and like roadkill in others.
Kevin Garnett looks not only like he's healthy, but like he's healthy like when he was 31. That's terrifying for the rest of the league.
YOUR DAILY "QUAKE" GRIFFIN NIGHTMARE DUNK:
GO-GO-GADGET LINE OF THE NIGHT:

Carmelo Anthony:
39 points (17-17 from the line), 9 rebound, 5 assists
Runner-Up:
Manu Ginobili:
25 points, 6 rebounds, 9 assists
FINAL THOUGHTS:
The
Hornets
are 11-2. Which is great. But the last few games have shown some of their cracks in the foundation. Relying on
Jason Smith
to be a significant bench contributor isn't going to get it done. Neither is hoping
Emeka Okafor
stays as an offensive force. The bigger concern may be that
Chris Paul
has started looking flat-out tired at the ends of games. Him missing the game-tying assist to
David West
was nothing more than one of those that happens, but in general he looked lethargic down the stretch. Some concerns for the Hornets do exist, even at 11-2.
Last night's game perfectly illustrates why Boston fans get so frustrated with their team. They look so awesome when they consistently try.
The story from Indiana-Miami was the Heat playing terribly but the Pacers deserve a world of credit for getting
Danny Granger
going, and
Brandon Rush
took it to
Dwyane Wade
, which, injured or not, isn't an easy thing to do. The Pacers look like a solid playoff contender.
People will tell you that the Oklahoma City-Minnesota game was closer than the final score appears. And it's true the Wolves lead down the stretch. So maybe I'm just exhibiting confirmation bias when I tell you that I never had a doubt the
Thunder
would win that game. The Wolves have no idea how to execute in clutch situations most times, and
Michael Beasley
still does a lot of Michael Beasley-type things.
Houston loses. Again.
Follow F&R on Twitter at @CBSSportsNBA and check out our RSS feed . This has been your daily edition of the Game Changer.