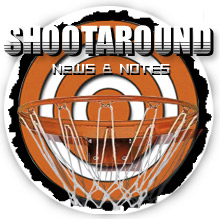 More on Heisley's train wreck, Chinese investor deal falls through for the Cavs, the Heat defense, and Baron Davis' fat.
Posted by Matt Moore
Earlier in the week we told you about Michael Heisley's
train wreck on Memphis radio
. Now, Chris Herrington writing for the
Memphis Flyer
has
gone through the interview quote by quote
to outline just how off Heisley is in his logic and assertions. It's so bad that Herrington had to
break it into two parts
. That's a fairly impressive crash and burn for the owner of a major sports league franchise.
How good are the Heat going to be on defense? That's the
question John Krolik walks us through
on Pro Basketball Talk. Krolik asserts that Wade and James are not only terrific perimeter defenders, but their weaknesses should be covered by the other's strengths (ex. Wade's weak post-defense can be managed by James' strength there). The big questions, predictably, surround their low-post defense and it's likely going to be up to Bosh to step up for the Heat to be dominant defensively. Bosh is going to have to be the player he was treated as and paid to be in free agency, with a complete game to go alongside those pretty jumpers and rebounds.
Former NBA player Jay Vincent
has been indicted
in an internet scam fraud.
The deal to bring in Chinese investors to the
Cavaliers
fell apart months ago
, via the Cleveland Plain-Dealer. The investment was partially targeted by Cavs ownership to help woo
LeBron James
. It represents just another in a long series of events that likely did not help the Cavs in retaining James, despite a feeling from most people that his relocation was planned out months or maybe even years ago. If there was any chance of him changing his mind, front-office moves and things like this deal falling apart likely didn't help instill confidence from him in the franchise or its future.
Danny Ferry has rejoined the
Spurs
and
will oversee their D-League affiliate
among other duties. The Spurs take the operation of their affiliate very seriously and Ferry is a prime candidate for this kind of job. It's likely a welcome relief to be working with players that want a job again after his recent experiences.
Long story short:
fouling or not fouling when up three
will pretty much net you the same win percentage. Go figure. No, seriously, go figure, because the math behind this stuff is fairly complicated.
Baron Davis
refutes a report
that he's gone tubbo. No word on if he's also going to refute the assertion that he's lazy, injury-prone and inefficient.
Scottie Pippen's
getting his own statue
, which is pretty neat for him. Of course the best pose of him won't make it:
him standing over
Patrick Ewing.
A Stern Warning reports that Patty Mills
will remain a Blazer this season
.
Some really great news for Mikhail Torrance, who suffered a heart attack in a work-out, collapsed, and slipped into a coma.
He's breathing on his own again
.