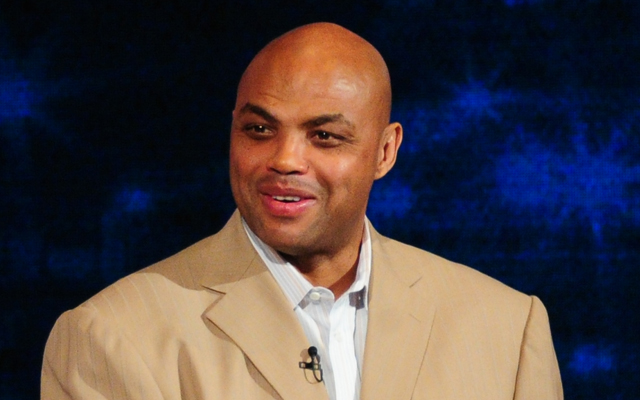 Charles Barkley says LeBron defers to Dwyane Wade too much.
(Getty Images)


By Matt Moore
Charles Barkley had more to say on Jim Rome than
just wishing someone could shoot 20 percent
of NBA fans.
Rome asked Barkley about his feelings on
LeBron James
, and well, you know Chuck.
This is the eternal debate with James. And the biggest problem, honestly, is Michael Jordan.
You see, Jordan set a new bar for alpha dogs. It wasn't enough to make the game winning play. To be the best, you have to rise up and knock down a mid-range jumper, preferably fading away, to win the game. That's the bar. Passing may be the best play, it may be the right play, it may be considered the best thing to do the other 47 minutes of a game, but when things get close down the stretch, that jumper's what you're expected to do. Problem is, James isn't very good at it. He's gotten better at it, but he's not automatic. This, maybe more than anything else, defines him.
Consider this. Inside three minutes to go in a game separated by five points or less,
James has seven
of the
Heat
's ten total assists in that range this season. By comparison,
James has 11 field goal attempts
, the same as Wade and just one more than Bosh, in that same situation.
He has made just three of them
. (Wade is 5 of 11, Bosh 7 of 10.)
So James is handling the ball a lot. He's just not hitting. And he's passing the most as well, at least on made buckets. The assertion remains that James is the best player on the team, and he keeps deferring to lesser players. But it's entirely possible that James simply isn't the best player in these situations. At least not right now, with this team, with where his game is at now.
(For comparison's sake,
Kobe Bryant
is
9-35 this season
in that same situation. He also has seven assists in that situation, though the
Lakers
have been in far more tight games than the Heat.)
(
"ROME with Jim Rome"
debuts on CBS Sports Network April 3rd. You can follow him on Twitter
@JimRome
.)