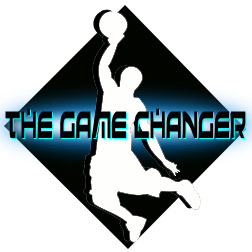 Posted by Royce Young
Each game is made up of elements which help formulate the outcome. Monday through Friday, we'll bring you the elements from the night before's games in our own specialized version of the game recaps. It's not everything that happened, but it's an insight into what lead to the results you'll see in the box scores. This is
the Game Changer.
THE BIG ONE: OKC FINDS ITSELF IN OT

For three quarters, it looked like more of the same for the
Thunder
. Bad defense, simplistic offense and a double-digits deficit. The Trail Blazers were having their way and with a 6-0 run to start the second half, Oklahoma City was within an inch of being run out of the building. For this here recap, I actually already had almost 200 words written about how the Thunder defense has been absolutely terrible this season.
But they held it together. They dug in and they were ready to fight. And fight they did.
The Thunder found what worked for them last season and got back into the game by relying on the defensive end coupled with two supreme playmakers making supreme plays.
Kevin Durant
hit big shots. Russell Westbrook was everywhere, hitting shots, grabbing rebounds and attacking the Portland defense.
Somehow, after being manhandled, the Thunder locked up the Blazers 100-100 and forced five extra minutes. I have no idea how, but they did.
So now, on the road against a team that had a day off and is one of the premier squads in the West, common sense says the Blazers would take charge in overtime. Wrong again. The Thunder didn't allow a point in the overtime period until there was a minute left. A layup by
James Harden
with four minutes to go almost proved to be a gamewinner. In overtime, Portland went 1-9 from the floor with the only basket being a meaningless 3 at the buzzer.
It's early in the season. For Oklahoma City, this is game five of 82. But it cannot be understated how important this win is for the Thunder. After two whoopings by the
Jazz
and
Clippers
, the team was lacking confidence, the fanbase was a little rattled and people were wondering where last season's OKC team was.
Well, the Thunder found themselves in Portland Thursday night. Just in time, too.
GO-GO-GADGET LINES:
Toney Douglas:
A career-high 30 points on 9-14 shooting including 5-9 from 3. It was actually better than that though because Douglas had to heave three of those 3-point misses at the end of the shot clock.
Derrick Rose:
24 points and a career-high 14 assists
Kevin Durant:
KD had 28 points and 11 rebounds and was especially terrific stat-wise, but he played 52 minutes of a possible 53, played stellar defense on
Brandon Roy
down the stretch and blocked three shots.
CAPTAIN HINDSIGHT VISITS CHICAGO:

With nine minutes remaining, the
Knicks
led the
Bulls
108-89. Tom Thibodeau, thinking about Friday night when his Bulls travel to Boston for the second game of a back-to-back, had seen enough. The Knicks were carving up his team and so he threw in the towel.
The starters came out and seemingly, the game ended there. Except the Chicago bench kept playing. And actually, they kept playing to the tune of a quick 10-0 run. Four minutes remaining, Bulls down nine. Here comes the calvary, right?
Wrong. Thibodeau kept
Joakim Noah
, Derrick Rose and
Luol Deng
on the bench. Whether that was because he was still thinking about Friday night or because he thought the second unit was playing better and gave the Bulls a better chance of actually coming back, he kept his starters on the bench.
Not that it would've worked out better if Rose and company had checked back in, but the closest the Bulls could get was nine, three different times. There just wasn't enough firepower and not enough defensive ability to get the stops needed and the baskets on the other end. Kyle Korver kept things interesting, hitting a couple outside shots, but in the end, it wasn't enough.
Hard to say whether or not Thibodeau screwed the pooch in this situation, but an interesting situation nonetheless. You'd think with the Bulls down nine points with four minutes left, that would be a good time to have Rose, Deng and Noah in the game. Except this time, Thibodeau thought otherwise. Maybe he was playing the hot hand, maybe he was proving a point with the starters or maybe he had an eye toward Boston. Whatever the case, an approach that definitely opened the door for some second-guessing.
A SOMEWHAT CLEVER STAT THAT KIND OF TELLS THE STORY:
The Bulls went 19-27 from the free throw line. The Knicks went 16-24 from the 3-point line.
HERO(ES) OF THE DAY:
Two nominees from the Thunder: First,
Russell Westbrook.
The third-year point guard put up 28 points, grabbed 11 rebounds and dished out five assists. But he was the difference in OKC's win over the Blazers. He pulled in six offensive rebounds from his point guard position, with three of them coming in the last eight minutes of the game. Plus, when OKC needed a couple buckets, Westbrook knocked down two huge jumpers. Kevin Durant is obviously Oklahoma City's star, but Russell Westbrook may have been their best player Thursday.
Secondly,
Serge Ibaka.
The man dubbed "Air Congo" may not have had a line that jumps out to you - 11 points, seven rebounds, two blocks - but his interior defense was vital to the Thunder.
LaMarcus Aldridge
started the game 6-6 from the field for 12 points and was abusing Jeff Green. Early in the third quarter, Aldridge had 20 points and had just missed two shots with
Nenad Krstic
and Green attempting to check him. Ibaka entered and played Aldridge for the entire fourth quarter and overtime and held Aldridge to a mere basket. He altered shots and established an inside presence for OKC.
AUDIBLE THUNDER:
Scott Brooks talking about OKC's big win (via Ben Golliver):
DID YOU KNOW THIS:
This was the Knicks first game on TNT since 2007. Kind of surprising for the league's biggest market. But a nice return too. But right now, New York is 2-2 and its next six games are very winnable - home games against Washington, Philadelphia, Golden State and 0-4 Houston and two road games against Milwaukee and Minnesota. There's a chance people, that the Knicks could be getting some people excited soon.
DON'T MISS:
NO REGARD FOR HUMAN FAIL:
I absolutely adore Kevin Harlan. Like, he's one of my very favorite announcers. But this must be posted. With the Thunder up four after Westbrook iced the game with two free throws, Harlan loses track of the math.
Follow F&R on Twitter at @CBSSportsNBA and check out our RSS feed . This has been your daily edition of the Game Changer.