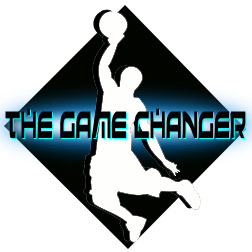 Posted by Royce Young
Each game is made up of elements which help formulate the outcome. Monday through Friday, we'll bring you the elements from the night before's games in our own specialized version of the game recaps. It's not everything that happened, but it's an insight into what lead to the results you'll see in the box scores. This is
the Game Changer.
THE BIG ONE: MEMPHIS WALKS OVER L.A.
This really was kind of a bizarro game. The
Lakers
fell behind early to a quicker, more athletic
Grizzlies
team and never had the firepower to really make up the deficit.
It was basically the formula you see good teams use to beat bad ones. A couple 6-2 runs placed in between bigger 10-2 ones and before you know it, the margin is 20. And that's what the Grizzlies did to the Lakers all night.
Kobe tried to shoot the Lakers back into the game late finishing with a fourth quarter flurry of points, but it was too late.
Rudy Gay
had already done too much damage,
Zach Randolph
had already had his way inside and
O.J. Mayo
had already gotten hot from outside.
Obviously the look here is at the Lakers who have lost again, this time big against a sub-.500 team. But really, shouldn't we be impressed a little with the Grizzlies? They've started playing much better the past few games and take away
Tyreke Evans
' miracle and they've won four of five. As it stands, they're three below .500 but have three straight tough ones playing the
Thunder
twice and the
Jazz
in the middle.
But while the Lakers will gain most of the chatter for getting worked over by Memphis, I think it's at least courteous to give a little credit where credit is due. The Lakers don't lose just by playing bad. Someone had to make them do it. And the Grizzlies did Sunday.
GO-GO-GADGET LINES
Blake Griffin
had a very Blake Griffin night. Big highlights and 31 point and 15 rebounds.
DeAndre Jordan
was actually quite good as well: six points, 12 rebounds and six blocks
DeMarcus Cousins
had the best game of his young career with 28 points, eight rebounds and six assists
Danny Granger
finished with 25 points and 17 rebounds in a loss to the
Knicks
.
Antwan Jamison
dropped 35 and pulled in 10 boards, but the Cavs lost to the
Mavericks
.
RONDO RETURNS, BOSTON WINS
It wasn't against a great team or anything, but the
Celtics
got Rajon Rondo back and took care of business, dispersing the
Raptors
. Paul Pierce scored 30 on 15 shots, but it was having Rondo back that was the story. He played 34 minutes, scored four points and ` out eight assists, but just his presence commandeering the Celtics was a huge difference.
With Rondo, there's a different level of execution. The spacing is terrific and the team plays just with a looser, more confident feel to it.
Getting
Kevin Garnett
back is the next goal, but just having Rondo on the floor again is nice for Boston.
MAVS BEAT CAVS
For Cleveland, that's 17 out of 18 in the loss column. For the Mavericks, it's now one out of four without
Dirk Nowitzki
. I just thought that was worth pointing out. Plus I wanted to say "Mavs beat Cavs."
PORTLAND GETS A LEG UP
In a battle for the now-getting-more-and-more-interesti
ng eight-seed spot, the
Trail Blazers
took down the
Rockets
behind a big game from
Nicolas Batum
and
LaMarcus Aldridge
.
Even without
Brandon Roy
when the Blazers play in the open floor the way they did, they look like a capable playoff team. They always defend, they always rebound, but it's the offensive execution where sometimes they lack. But against the Rockets, everything was on point especially when the Blazers ran.
Houston has been coming on strong lately, and a team Portland will likely be fighting with for months to come. It's not a statement so much as it's a leg up on the nearest competition. The Blazers are potentially good enough to solidify themselves as an eight-seed or higher contender despite injuries, but winning games against the direct competition is key.
Blake Griffin had himself
another stellar finish yesterday,
but Paul Pierce gets the dunk award for the day with this Griffinesque cram.
PARTING THOUGHT
The
Clippers
did a very Clipper thing by blowing a late lead over the
Hawks
by surrendering 37 fourth quarter points. This Clipper team has some really nice pieces. But they're obviously one of those young groups that isn't exactly sure how to win or finish. They keep reminding me of the Thunder from two years ago. Clearly talented but just not ready to win consistently. Patience is key here, but I think by April, we're going to have reason to be impressed.