Boston Celtics coach Doc Rivers says center Shaquille O'Neal will not play in Game 1 against the Miami Heat. Posted by Ben Golliver.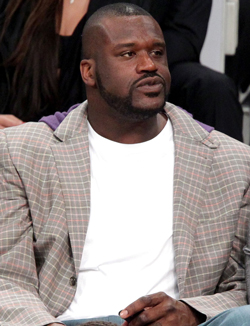 The endless wait for Boston Celtics center Shaquille O'Neal continues. The 39-year-old center, who has seen just five minutes of action since Feb. 1 and missed the entire first round series against the New York
Knicks
, has been dealing with foot and Achilles injuries.
ESPNBoston.com reports
on Sunday that Celtics coach Doc Rivers believes O'Neal will return no later than Game 3, which will tip on Saturday, May 7.
"He's getting very close," Rivers said. "Honestly, we had to actually make a decision today, so that's better than what we've had to do in the past. He's getting close. Maybe next game. If not, I would say for sure Game 3."
"He's getting there," Rivers said. "He tried to do some stuff, but he keeps getting really sore afterward. So we're just going to wait."
The site also notes: "The biggest hurdle appears to be post-activity soreness."
Without O'Neal, the Celtics will make due with veteran center
Jermaine O'Neal
in the middle and reserve forward
Glen Davis
, and sprinkle in some
Nenad Krstic
when necessary. The Heat aren't exactly loaded with talent at the five spot, but
Joel Anthony
is a presence defensively and on the glass while
Zydrunas Ilgauskas
is also an effective big body.
On the season, O'Neal is averaging 9.2 points and 4.8 rebounds in 20.3 minutes. He appeared in just 37 games for the Celtics.