Posted by Matt Moore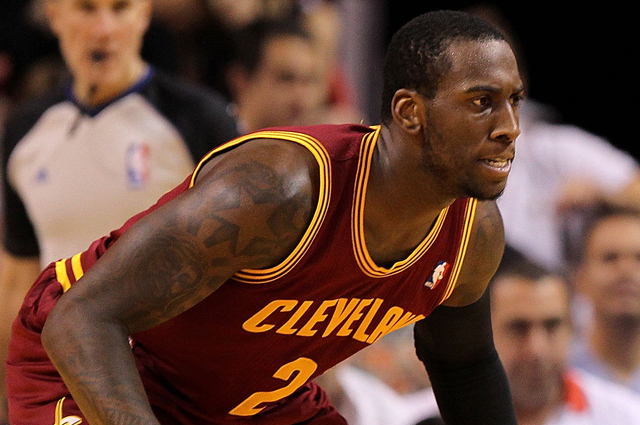 ESPN reports on Twitter:
2 players you can talk to Cavs about now: Ramon Sessions & JJ Hickson. Andy Varejao not available for just a draft pick.
via
Twitter / @WindhorstESPN: 2 players you can talk to ...
.
Sessions
we knew about
, as his agent has been talking about how there's not room in Cleveland if the Cavs take Kyrie Iving with the first pick next week. But Hickson is a different matter, and moving him could be a difference maker as the Cavs try and make substantial changes to their roster in a rebuilding effort.
Hickson was at one point considered a major building block for the Cavs, but he struggled under Byron Scott, especially at the offensive end where he shot 46 percent, a significant drop off from previous seasons once he was given more minutes. Hickson is still young, though, and on a team that isn't, you know, hemorrhaging like roadkill, he could be a useful frontcourt rotation player. Maybe Cleveland can ship him to a contender needing talented big men who aren't aging, somewhere that needs depth. Oh. like Miam....oh. Nevermind.
If the Cavs are liquidating assets, though, that's a good plan. Keeping Varejao for more than a draft pick isn't a terrible idea, considering he was a defensive player of the year until his injury. But the Cavs need to be keeping an eye out for acceptable offers and still keeping the bar low. The objective needs to be to move every veteran contract that is on the books after this year. Varejao can help a contender, but there's not much he can do for the Cavs and they need to fully commit to a rebuilding era. Moving Sessions and Hickson, who are both younger pieces, is still a good start.