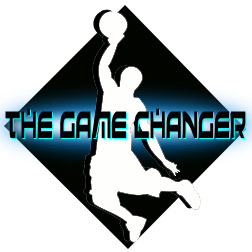 Dirk and his elbow, surprising guards, and Monroe exists, all in today's Game Changer.
Posted by Matt Moore


Each game is made up of elements which help formulate the outcome. Monday through Friday, we'll bring you the elements from the night before's games in our own specialized version of the game recaps. It's not everything that happened, but it's an insight into what lead to the results you'll see in the box scores. This is the Game Changer.
THE BIG ONE: David Lee STILL HAS ELBOW PROBLEMS
While the Dallas
bench was doing its thing
, the
Warriors
managed to stay in this one with turnovers leading to fast breaks. Or, basically, your standard Warrior plan of attack. But when the
Mavericks
absolutely had to get buckets? They turned to
Dirk Nowitzki
. Either with his elbow, or at the elbow.
Example A:
What you'll notice here is that Nowitzki's able to create space with his shooting elbow, which is kind of insane. It's the post-fake that gets David Lee shook trying to recover, but on the step-back through, he brings that elbow up and through, with his forearm creating kind of a stone wall between Lee's recovery attempt and a block. Granted, Nowitzki being seven feet tall helps quite a bit, but that perfect elbow placement is part of it.
Example 2:
And again, we see Nowitzki stepping back into Lee, freezing him. By the time Lee recognizes what's happening, Dirk's elbow is already in place, again, creating a barrier between he and Lee. You've got to body Nowitzki in order to defend it, and bodying Nowitzki means you're probably fouling him. This is why he's Dirk.
And finally, in crunch time:
Forget for a moment that
Jason Terry
successfully screens two Warriors defenders. When Nowitzki receives this pass, he's at that elbow sweet spot. But he doesn't have to disturb his placement at all when the pass comes in. The movement is one fluid process. Step out to receive the pass, catch the ball, swing the other leg back to square up, rise, and release.
Perfect.
You know what keeps Dirk Nowitzki as good as he is at 32? Precision.
GO-GO-GADGET LINE OF THE NIGHT:
Josh Smith
: 34 points on 14-16 shooting, 7 assists, 3 rebounds (weird), 1 steal, 2 blocks in 38 minutes.
Runners-Up:
Luis Scola
: 35 points, 12 rebounds, 1 block
Pau Gasol
: 21 points, 14 rebounds, 8 assists
WHAT YOU MISSED:
SURPRISING GUARDS SURPRISING
Some underrated guards had a few nice games last night:
FINAL THOUGHTS:
Stephen Curry
has a ridiculous set of fakes to his arsenal, particularly while on the move with the ball. He's got fakes within fakes within fakes. Last night he used about five of them on a baseline drive that absolutely froze
Shawn Marion
, allowing an easy reverse under the basket.
Greg Monroe
is alive! 7 points, 3 rebounds, 2 steals, and 2 blocks for the young'n which isn't much, but he also looked more confident in 25 minutes against the Rockets. Good signs for a
Pistons
team that needs some element of hope.
Luis Scola has a remarkable ability to shoot directly from wherever he lands on an offensive rebound. He snares the ball, then goes right back up in a hook.