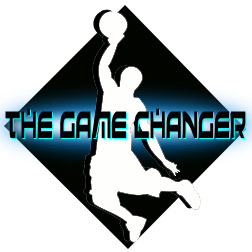 Posted by Royce Young
THE BIG ONE: MELO NEEDS SOME TIME TO GEL-O
(OK, I admit, that was terrible.)
Madison Square Garden buzzed like it hasn't, well, since the last time we all said it hasn't buzzed since the last insert time period.
But New York was definitely excited.
Carmelo Anthony
was making his first appearance and with a heavily produced pre-game introduction that had a long welcome video and the players entering through the tunnel instead of off the bench, there certainly was another level of excitement at MSG.
The Melo trade has been almost five months in the making, but these past 24 hours feel sort of rushed. Melo was in Los Angeles yesterday finishing up All-Star Weekend duties before getting word he was dealt. He, along with teammates
Chauncey Billups
,
Renaldo Balkman
, Anthony Carter and
Shelden Williams
, had to rush to New York to get their physicals done as well as their introductory press conference.
And with all that hurrying, the play on the court was certainly affected. The
Knicks
scored their usual tilt of points beating the
Bucks
114-108, but they weren't near as good offensively as their output would suggest.
Melo needed 25 shots to score 27,
Amar'e Stoudemire
had 19 and Billups added 21. But late in the game, with the Bucks pushing, we saw a small glimpse of how the Knicks have changed. Instead of the usual pick-and-roll butter that they usually go with, they went to Melo isolated on the block.
The first play, it's the Denver Nugget offense. Melo is posting, Billups is feeding him. Stoudemire is floating as a weapon to potentially cut, but Melo gets an isolation and uses his skill to beat
Carlos Delfino
for a dunk. This is an option the Knicks didn't have before the trade. If this game were last week, the Knicks would've been running pick-and-roll here with
Raymond Felton
and Stoudemire, with the option to kick to
Danilo Gallinari
. Now, they could run that pick-and-roll, or go iso on the block to Melo.
The second play, what's interesting is that Stoudemire fouled out on the previous defensive possession. so New York's prior go-to player wasn't there. Again, if this game is in January, the Knicks are kind of screwed. Now, there's really no worries. Billups and Anthony just go right back to the same post up play they used the previous possession and Carmelo beats his man for a crucial bucket.
Of course what makes any isolation play like this work is the spacing. And the Knicks spaced well. They're missing a few shooters, but with
Toney Douglas
on the floor who had hit a bunch of shots and had 23, the Milwaukee defense had to be aware and couldn't completely sell out to double Melo. Same thing with the option to kick to Billups, a good 3-point shooter.
Throughout the game, I wouldn't say Melo and Amar'e worked all that well together because it was a bit of the your-turn-my-turn thing. Melo wasn't shy hoisting 25 shots to Stoudemire's 13, but it seemed like Amar'e was comfortable in what Melo was doing. Stoudemire is a terrific pick-and-roll play, but Billups isn't really a pick-and-roll point guard -- at least not like Felton was.
So there will be some subtle changes to the Knick offense. Maybe Billups settles in to a bit more pick-and-roll with Stoudemire. Melo, who loves to post, only went to the block a handful of times. He mostly cut, drove and waited for kickouts.
There will certainly be a feeling out period with this team, but with talented players like Stoudemire, Melo and Billups, the Knicks can win in spite of those issues.
Opening night at MSG for Melo was definitely electric and while his 27 points are nice and the team winning is good, I wouldn't say anyone felt electrified by the Knicks performance. But it's just game one for a new team and the thing about talented basketball players is, they tend to adjust and improve. So look out.
OKLAHOMA CITY GETS SPURRED
Looking at the numbers, the Thunder did just about everything right. They killed the glass (54-37 edge), had 13 offensive rebounds to the Spurs four, held San Antonio to under 45 percent from the field, didn't turn the ball over (10), made free throws (24-27) and played their butts off.
But the Spurs tend to beat people in spite of statistics. It's kind of their thing.
Where OKC lost this game was in one specific area. The same area that took the Thunder down the last San Antonio game, hurt OKC again. The Spurs went 13-21 from 3, hitting 8 of 11 in the first half. Without that, the Thunder wins this game, no doubt. The lesson here is, the Spurs can shoot. Don't leave them open.
Where I really think the Thunder lost this game though was a stretch with about four minutes left. OKC finally got over the hump taking a 98-96 lead behind James Harden's spark from 3. And the Thunder did what they had to do: They got three straight stops.
The opportunity was there to bridge out to at least a four-point lead with about three minutes left. But OKC never capitalized. If the Thunder gets points somewhere in there, they might have a nice buffer to keep the Spurs away. But remember, the Spurs are good and you can't ever let them hang around.
That's now 19 straight at home for San Antonio and they improve to 47-10 on the season and 26-2 at home. Yowza.
UTAH DEFINITELY MISSED D-WILL
It was almost surreal watching the
Jazz
play without
Deron Williams
. They've done it before with him missing some games due to a wrist injury, but this time he was
gone.
It was weird.
Utah hung tough with the superior
Mavericks
for a time, but there clearly was a talent gap as the Jazz just lacked any kind of firepower to hang tight.
Earl Watson
, who started for Williams, had just seven points and five assists in 37 minutes.
Al Jefferson
played a pretty terrific game scoring 30 points on only 14 shots, but the Jazz just didn't have a chance.
Getting
Devin Harris
and
Derrick Favors
will help, but this team isn't going anywhere right now. They were competitive largely due to having arguably the best point guard in the league and now that that's missing, they're simply average.
GO-GO-GADGET LINES
Dwight Howard:
32 points and 17 rebounds for Orlando, but his
Magic
dropped a horrible game to the
Tyreke Evans
-less
Kings
, 111-105.
Derrick Rose:
32 points and 10 assists in a loss.

Jose Calderon:
17 assists for the
Raptors
in a win over the
Bulls
.
Greg Monroe:
The
Pistons
rookie piled up 27 points and 12 rebounds in a close loss to Indiana.
Chase Budinger:
Off the bench, he scored 30 on 9-18 shooting and grabbed eight rebounds for the
Rockets
in a win over the Cavs.
PARTING THOUGHT
Joakim Noah
made his triumphant return to the Bulls, finally putting them at full strength. So they'd blow past the lowly Raptors, right?
Wrong. Very wrong.
Noah did his part grabbing 16 rebounds, but the Bulls normally stellar defense slipped, the offense failed to execute and in the end, were left on the bad end of a 118-113 loss to Toronto.