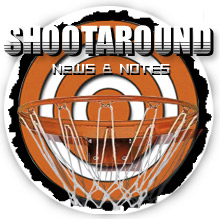 Posted by Matt Moore
The Raptors are already considering a trade or buyout of Peja Stojakovic if he doesn't like his role in Toronto. Flipping Peja at the deadline along with the remaining Traded Player Exception they ahve from the Bosh deal could land them a significant chunk of assets if they find a team desperate enough for cap relief in a bad year. It's unlikely that they'll find a superstar out there, unless it's someone like Baron Davis, who if they trade for, they're only hurting themselves.
Celtics fans' explanations for losing to the Raptors? The fix is in !