Posted by Tom Fornelli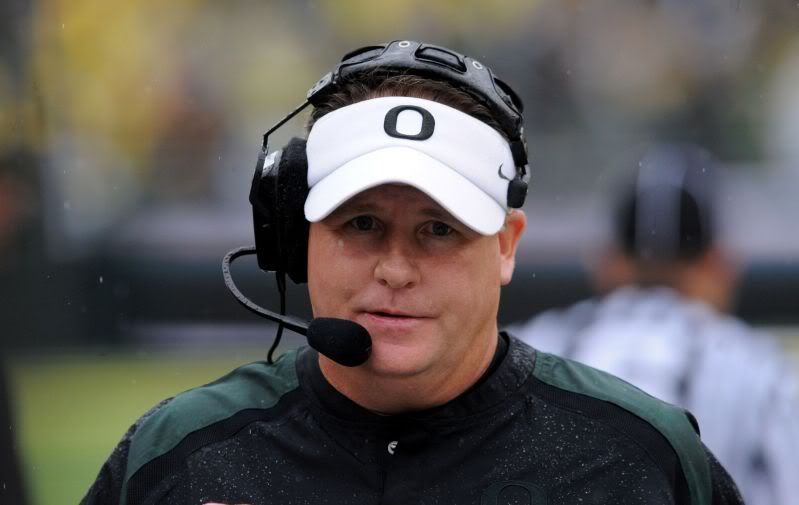 Things have worked out well for
Chip Kelly
since he took over for
Mike Bellotti
at
Oregon
after spending two years as the team's offensive coordinator. In his first season in Eugene, Kelly's Ducks went 10-3 and won the Pac-10 before losing to
Ohio State
in the Rose Bowl. This year the Ducks are 4-0 and scoring more often than
Lindsay Lohan
goes to rehab.
So it's not surprising to hear the news that Oregon has given Kelly a contract extension. The extension is for six years and will pay Kelly $20.5 million over the course of the deal, or $3.4 million a year. A nice chunk of change if you can get it.
"The success of a football program at any university is a crucial component to the financial security of any collegiate athletics department at the Division I level, specifically those who are financially self-supporting," said Oregon AD
Rob Mullens
in a statement.
"Chip Kelly's track record in a short amount of time speaks volumes for his character, integrity and ability to lead this program to a new set of standards. It became clear before my arrival at Oregon that retaining him to head the university's football program was a priority. This is an investment in the future success of Oregon athletics and an investment in retaining one of the brightest college coaches in the country."
Upon hearing the news former Nike CEO and Oregon graduate
Phil Knight
laughed and said "good for him" before lighting a cigar with a million dollar bill.