Posted by Chip Patterson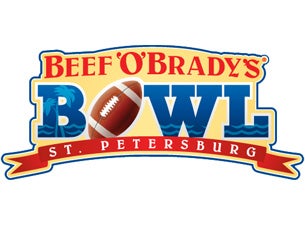 Why to watch:
These teams have already started to tussle, with
Southern Miss
getting disrespected by their former conference rivals
, and there has already been promise of payback on the field. Additionally, the game pits former colleagues against each other.
Southern Miss
head coach
Larry Fedora
and
Louisville's Charlie Strong
served on the Florida coaching staff together from 2002-2004. The Golden Eagles are entering their ninth straight postseason appearance, while Strong has succeeded in getting Louisville back into the bowl schedule for the first time since 2006. Both teams have a lot of pride on the line, and with these early bowls "showing up" sometimes is more than half the battle. I expect both teams to show up ready to play on Tuesday.
Keys to victory for Louisville:
Louisville's best performances all season involved a heavy dose of the running game. Mostly that will be anchored by running back
Bilal Powell
(120.9 yards per game), but even when Powell was banged up reserves
Jeremy Wright
and
Victor Anderson
carried the ball well behind the Cardinals offensive line.
Running the ball will be key to keeping the high-scoring Southern Miss offense off the field, as well as setting up the play-action down the field. It would not be surprising to see both
Adam Froman
and
Justin Burke
at quarterback for Louisville, and both of them should have no trouble finding an opportunity to take advantage of a Southern Miss secondary that gave up an average of 248.8 yards per game through the air in 2010.
Keys to victory for Southern Miss:
West Virginia
was one of the few teams to really shut down Louisville's rushing attack, holding Powell to zero yards in one half of play and getting the Cardinals' leading rusher sent to the bench at the break. The Golden Eagles are no West Virginia, but they can try to do just enough to create drive-ending stops. If they can keep the Cardinals from getting in the end zone,
Austin Davis
and the offense should be able to do work on Louisville's defense. Strong has improved the Cardinals defense, but they were inconsistent across 2010.
Davis was very consistent under center for Southern Miss, throwing for 2989 yards and 18 touchdowns on the season. He has plenty of weapons, and the offense scheme stretches the defense to leave seams open for the running game. If Davis can get comfortable and hit a rhythm, and the aforementioned Golden Eagles secondary can keep from giving up the big play, Southern Miss could answer Louisville's pre-game taunts with a bowl victory.
The Beef 'O' Bradys St. Petersburg Bowl is like:
Hot Tub Time Machine
- I mean, it is kind of absurd. A collegiate bowl game named after Beef 'O' Brady's. No respectable game should have that many apostrophes in the official title. But similar to
Hot Tub Time Machine
, there is some promise to the game. It may come in the form of cheap thrills (fights, wacky turnovers, etc.), but there is enough on the line for both teams to know that they will at least be fired up to play. It will likely not be the game we remember the most come January (or Wednesday), but there is enough intrigue to sit down and check it out.