Posted by Adam Jacobi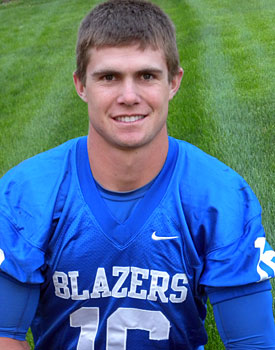 Nebraska's brief flirtation with Kansas City-area wunderkind quarterback/baseball prospect Bubba Starling came to an end late Monday night, as Starling came to terms with the Kansas City Royals. According to Nebraska RapidReporter Brandon Vogel, negotiations between Starling and Kansas City went down to the last hour of the August 15 deadline imposed on MLB draft picks; Starling was the fifth overall pick of the draft.
Starling had been on campus at Nebraska since July attending classes, but he never reported to practice, and Nebraska left him off its 105-man practice roster when it convened last week. This was a mutually agreed-upon decision, though, and even Peter Gammons' potentially damaging report that Pelini had lost his temper and threatened Starling didn't really jibe with the larger pattern of supportive behavior displayed by Pelini and the rest of the Nebraska staff in their handling of the Starling situation.
Here's what Pelini had to say in a statement issued after Starling's signing:
"Everyone associated with our football program at Nebraska wishes Bubba nothing but the best in his future with the Kansas City Royals organization," Pelini said. "I know this decision has been very difficult for Bubba and his family, as it would be for anyone in his position. In the end, Bubba was in a win-win situation regardless of his choice, and we respect the decision he has made. I personally will root for Bubba in every game except when he plays against the Indians!"
Starling's deal is worth $7.5 million over three years. It's pretty hard to pass up that kind of money for the comparatively scant benefits college football offers its student-athletes.