Posted by Jerry Hinnen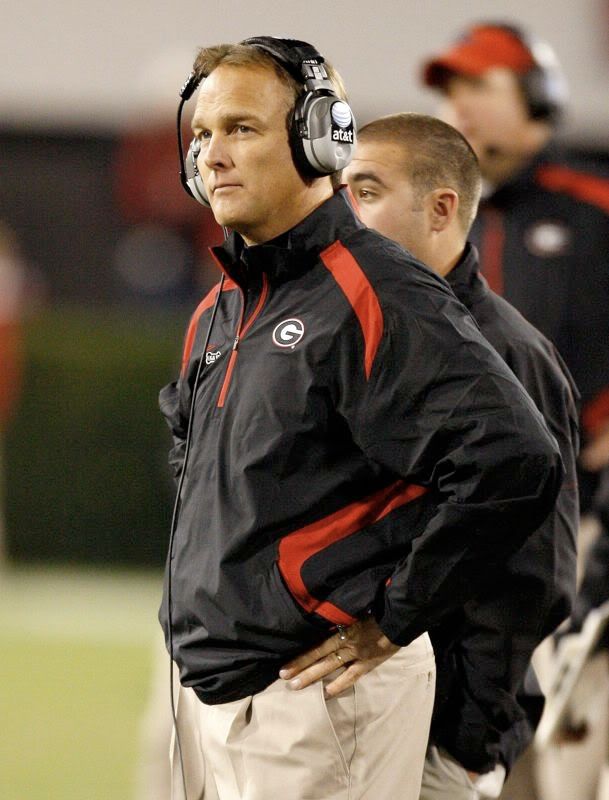 Mark Richt
has the reputation of being one of the nicer head coaches in college football, and he clearly cares about the assistant coaches who work under him. But to ask the
NCAA,
he maybe cares a little
too
much, and could stand to be a little
less
nice.
That's the verdict from the NCAA's review of a "lengthy internal investigation conducted" by
Georgia
and reported Tuesday by the
Atlanta Journal-Constitution.
According to documents obtained the
AJC,
over the course of nearly two years
Richt made out-of-pocket payments to three assistants totaling more than $25,000. The payments were ruled a secondary violation by the NCAA.
Neither Richt nor the assistants will suffer any major punishment; each coach received a letter of admonishment from the university and will undergo further rules training. The payments were included as part of a larger report of secondary violations submitted by the school, including a minor incident of impressible contact with a recruit by defensive coordinator
Todd Grantham.


"The report stands on its own," athletic director
Greg
McGarity
told the
AJC
in declining comment. "There's nothing to add. We're moving forward."
According to the report, Richt asked former athletic director
Damon Evans
for raises for both former recruiting assistant
Charlie Cantor
and former linebackers coach
John Jancek.
Evans declined, citing a university-wide pay freeze and furloughs, but Richt began writing Cantor a monthly personal check for $834; he wrote Jancek a check in the summer of 2009 for $10,000. When former Bulldog assistant and current director of player development
John Eason
was moved from the coaching staff to an administrative position, Richt paid him the $6,150 he stood to lose in lost salary.
Richt also provided several other payments to assistants and program employees which had already been approved by the athletic department and were therefore
not
considered violations; for instance, when former assistant
Dave Johnson
left the Bulldogs just short of receiving a $15,000 five-year "longevity bonus" and the administration declined to pay it, Richt did.
It's easy to see why the NCAA might frown on under-the-table payments like Richt's, since in a different situation they might amount to secret salaries or competition bonuses that aren't on the school's books. But it's equally easy to see why the punishment was so light when Richt's motives legitimately don't seem any more calculating than to do what he feels is right by his assistants.