Posted by Tom Fornelli
The University of
Texas
has some new statues on its campus this week, and they're, um, well, they're interesting? You see, the statues are supposed to be of Texas' athletic legends. The problem is that, well, there are only two statues.
A black one and a white one. They just happen to be wearing different uniforms or are in different positions. For instance, this is supposed to be
Vince Young.
It looks more like Vince Young after having a bucket of black paint poured over his head, which, judging by the look on his face, scared the ever living hell out of him. A look that also bares a striking resemblance to both
Earl Campbell
and
Ricky Williams.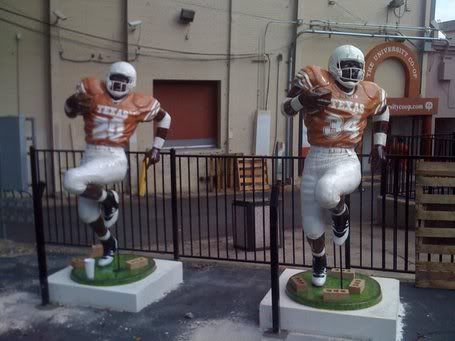 Then there's this statue of
Darrell Royal,
which looks like a statue of somebody who may have been confused for Darrell Royal by some tourist on the streets of Austin after spending too much time at Maggie Mae's.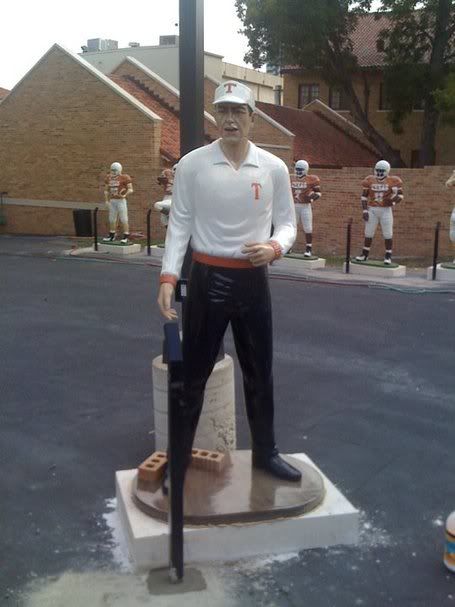 Seriously, Texas, you have the biggest bankroll of any athletic department in the country, and you decided to go on $20 a statue? Aren't you better than this? The only good thing I can say about any of these statues is that at least they didn't turn Bevo into a bear or something.
Photos courtesy of EDSBS and Burnt Orange Nation