Posted by Chip Patterson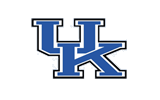 Joker Phillips'
first season at
Kentucky
was a bit of a roller-coaster ride, but the Wildcats were able to finish the regular season 6-6 and return to the postseason for the fifth straight year. Much of that was thanks to the work of playmakers
Derrick Locke
and
Randall Cobb
. With Locke and Cobb gone, the primary rushing responsibilities are falling on speedy sophomore
Raymond Sanders
. Sanders had knee surgery this week, so his preparation for his first season as the primary back will be put on hold for the time being.
UK officials confirmed to LEX18 in Lexington
that Sanders had undergone arthroscopic surgery to repair cartilage on his left knee. After successful surgery, Kentucky expects Sanders to be back on the field in August when the Wildcats start practice.
Sanders rushed for 254 yards and three touchdowns as a freshman, adding to 16 receptions for 114 yards and one touchdown. With seven home games -- and no out-of-conference opponent more challenging than
Louisville
-- the schedule sets up well for Phillips' second year at the helm in Lexington. The surgery should not set back Sanders too much, but the expectations will be high for the 5-foot-8 speedster from Stone Mountain, GA.