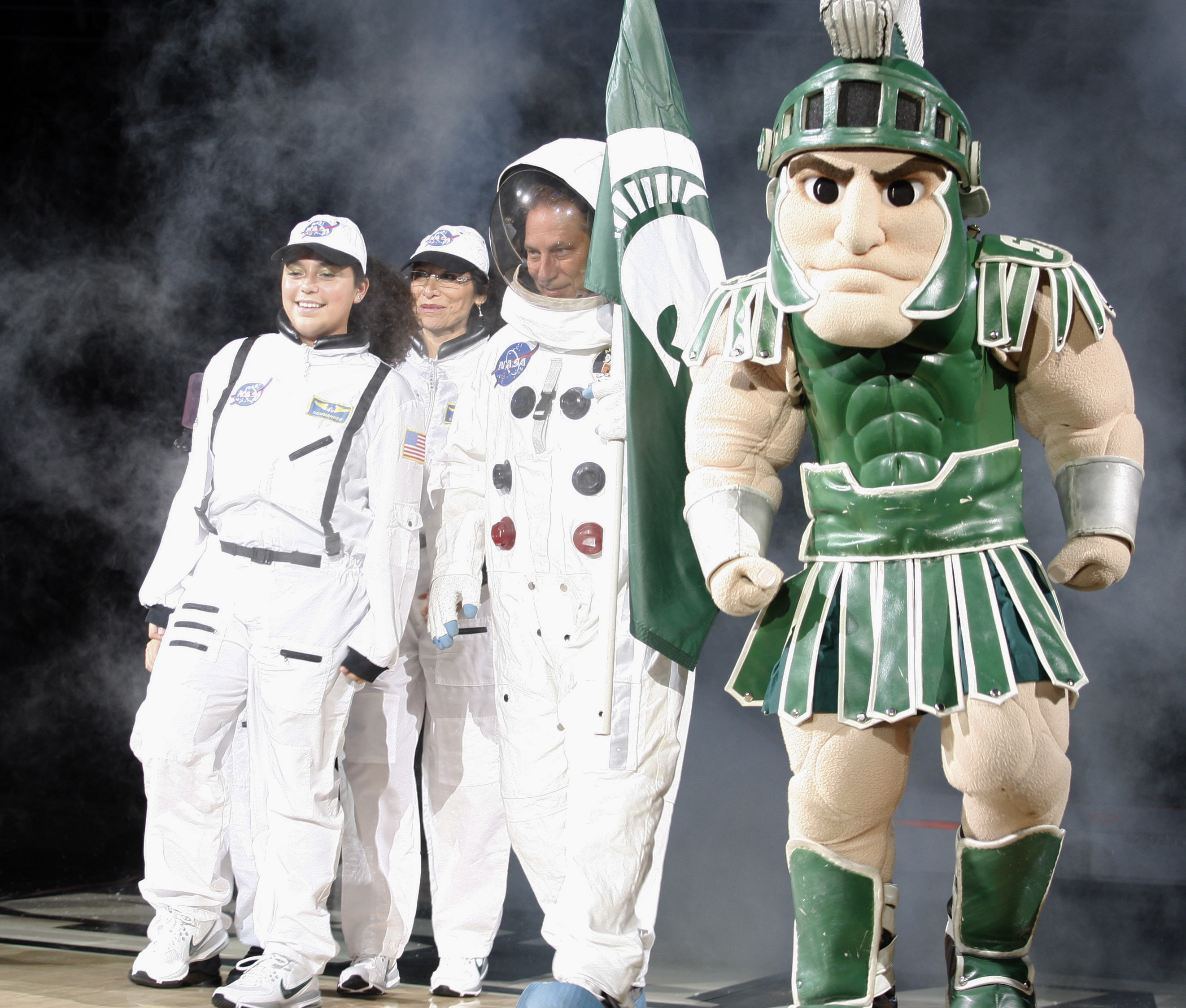 By Matt Norlander, cross-posted from Eye on College Basketball
Spartans fans probably thought the best gift coach Izzo could have given to the program -- outside of all those Final Fours and a national title -- was passing up the Cleveland Cavs job in 2010.
But Izzo has done them better, in a very different, very tangible way. He and his wife have donated a jaw-dropping $1 million to the university. This kind of gift is commonplace amongst lofty boosters who like to show their roll without hesitation. But a coach? Michigan State is calling the donation unlike any of its kind from a head coach to an athletics department, perhaps in American collegiate sports history. He has essentially given the university a huge chunk of his paycheck back.
My question: Is this tax deductible?
"We've been blessed to be a part of the Michigan State family for nearly 30 years," Izzo said in a statement. "Jud Heathcote taught me long ago that the only good deal was one that benefits both parties, and that perfectly describes my relationship with Michigan State University. My wife Lupe and I, along with our children Raquel and Steven, have dedicated our lives to this University, because we believe in intercollegiate athletics and the positive role it plays in so many lives. The Spartans students are our passion, our life's work. We've raised a family here and become entrenched in the mission of the University. And in return, we've received so much more than we've given. With these blessings, we felt it was time to make a financial contribution.
The 56-year-old Izzo (seen above with Racquel, left, Lupe, and Sparty during 2010's Midnight Madness), has a 383-161 record at Michigan State and has won six Big Ten championships, which matches his six Final Fours. Yet basketball isn't receiving the lion's share of this unique act of coaching charity. Izzo's donating a big portion -- the largest portion -- of the money to football.
"Supporting the football team was an easy decision," Izzo said. "Coach Dantonio is a man of character, building a championship program. But what makes football special is that it truly benefits everyone across the university. Spearheaded by football's success, there is great momentum throughout all programs."
With such a big sum given, there's room to spread the wealth to every athletic program at the university, plus scholarships endowments will be included. Even the marching band will feel some cheddar pushed into their back pockets.
"By making a financial contribution to the football program, the Izzo family is not only benefitting all 25 sports, but the entire university," AD Mark Hollis said. "Football games are more than just athletic competition, they are a gathering place for the University community. And while each sport uses football and its success as a recruiting tool, the different colleges across our great campus use football games to enhance their own missions within the framework of Team MSU."
How about this completely outsider, uninformed hypothesis, though: I wonder if Izzo's actions signal some sort of odd first step toward him leaving the program. I'm not saying it's happening at the end of this year, or the next, but what moves a man to do something like this if he isn't looking back at his time and beginning to reflect on that? Izzo's become MSU basketball, and sure he's only 56, but is it possible he's thinking about putting his final fingerprints on the school as an active coach in the next five years?
I'd love to be wrong, because college basketball needs coaches like Tom Izzo to stick around for as long as they bring his breed of energy and enthusiasm to the sport.
Unbelievable Photo: AP