Posted by Tom Fornelli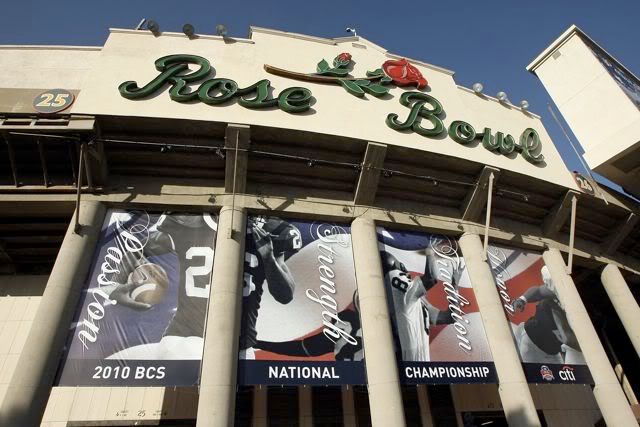 Those of you who haven't been able to sleep for the last four months because you were worried that the
Rose Bowl
wouldn't be able to find a new title sponsor for the game this year can rest easily tonight. It was announced on Tuesday that Vizio, the company that makes HDTVs and other electronic goodies,
will be sponsoring the game through 2014.

Which also means that the 2014 title game, should we the people have not yet raged against the machine and toppled the BCS by then, will be called the 2014 Vizio BCS National Championship Game. A game which will also mark the 100th anniversary of the Rose Bowl.
"The Rose Bowl game by itself is an incredible pull," said
Randy Waynick,
Vizio's chief sales officer. "The fact that it's going to be the BCS game is icing on the cake."
The Rose Bowl had previously been sponsored by Citi, but it decided not to renew the deal following last year's game citing the economy. It actually works out well for Vizio, because now it'll be having its brand mentioned a million times a day on television during the holiday shopping season.
Still, I must admit that this pairing just doesn't seem natural to me. The Rose Bowl has always struck me as a Sony type of bowl game. Vizio should be sponsoring the
Music City Bowl
or something.