Posted by Chip Patterson
It's the season of new threads, we've shown you
Arizona State
,
Oklahoma State
, and
South Carolina
in the last weeks; and now
Wyoming
is proud to unveil their multiple uniform combinations the Pokes will be showing off in 2011.
(
Image via UW Athletics
)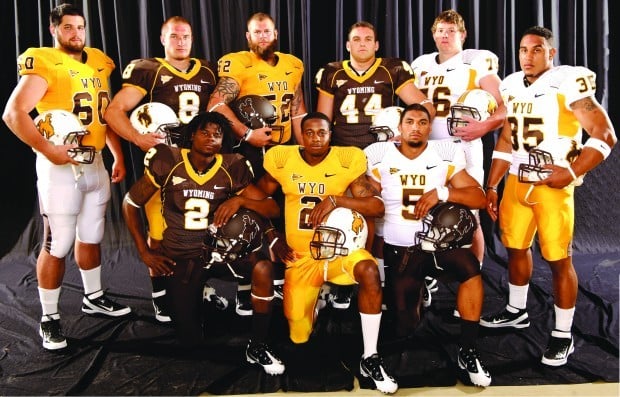 VIDEO: Click here for a closer look at the Cowboys' uniforms
It's safe to say that off all the teams in Nike's stable, Wyoming might be making the most of their of the hand they were dealt from a fashion sense. I say hat's off to the creativity. Some may be turned off by the brown/yellow/white color scheme, but the UW athletic department has turned around with Knight-approved 9 uniform combinations for the 2011 season.
Wyoming will have three times more uniform combinations than they had wins in 2010. If nothing else, that could be a sign of things turning around for the MWC cellar dwellers. What do you think about schools mixing up uniforms like this? Hate it? Love it? Indifferent? Let us know in the comments section below.