Posted by Tom Fornelli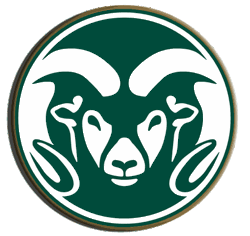 When there's a party taking place that involves between 2,000 to 4,000 people, the odds are pretty good that there will be an arrest or two. When that party is taking place on a college campus, the odds that at least one of the arrests involves a football player skyrocket. So guess what happened when there was a "mega party" organized on Facebook in Fort Collins, Colorado this weekend?
That's right,
two Colorado State players got arrested
.
Starting linebacker
James Skelton
and reserve defensive lineman
Zachary Tiedgen
were among the four arrests at the weekend party. Skelton was cited for third-degree assault while Tiedgen was cited for disorderly conduct.
According to Colorado State head coach
Steve Fairchild
, both players practiced on Monday and that he's still gathering information on what exactly happened.
"I'm aware of the incident," Fairchild said. "I've looked into it, we are looking into it and we'll comment further when we know more."