Posted by Chip Patterson
With the regular season winding down, we'll check in on the conference title races in all 11 FBS conferences. The contenders, key games, and some early predictions on who will claim the league's automatic bowl berth
.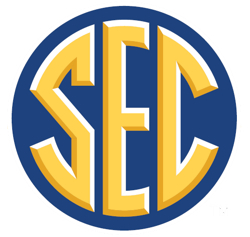 SEC
Champion Destination: BCS Bowl Game
2010 Champion: Auburn
EAST CONTENDERS
1. Georgia (8-2, 6-1 conference)
2. South Carolina (8-2, 6-2)
WEST CONTENDERS
1. LSU (10-0, 6-0)
2. Alabama (9-1, 6-1)
3. Arkansas (9-1, 5-1)
Week 12 Key Games
: Kentucky at Georgia; Mississippi State at Arkansas; LSU at Ole Miss
Pick: LSU
. The SEC West contenders all have games that should be easy wins this weekend before setting up the dramatic finale to the division race. Alabama needs to travel to Auburn for the Iron Bowl and Arkansas visits LSU in Baton Rouge for an eventful Thanksgiving weekend in the SEC. However, the East will be wrapped up by Saturday afternoon. If Georgia beats Kentucky at home, the Bulldogs win the East outright and punch their ticket to Atlanta for the SEC title game. If the Wildcats pull the upset, South Carolina wins the title game bid thanks to the 45-42 victory in Athens earlier this season.

BIG 12
Champion Destination: BCS Bowl Game
2010 Champion: Oklahoma
CONTENDERS
1. Oklahoma State (10-0, 7-0 conference)
2. Oklahoma (8-1, 5-1)
Week 12 Key Games
: Oklahoma State at Iowa State (Friday); Oklahoma at Baylor
Pick: Oklahoma State
. With Oklahoma State's dismantling of Texas Tech, Kansas State mathematically falls out of the running for the Big 12 title. Now everything is set up for Bedlam, with the Cowboys having a slight advantage with the extra preparation time. After Iowa State on Friday, Mike Gundy will have 15 days to get ready for Oklahoma's visit to Stillwater. In that time, the Sooners face Baylor on the road and Iowa State at home.

PAC-12
Champion Destination: BCS Bowl Game (Rose Bowl or National Championship)
2010 Champion: Oregon
NORTH CONTENDERS
1. Oregon (9-1, 7-0 conference)
2. Stanford (9-1, 7-1)
SOUTH CONTENDERS
1. Arizona State (6-4, 4-3)
1. UCLA (5-5, 4-3)
3. Utah (6-4, 3-4)
Key Week 12 Games
: Utah at Washington State; Colorado at UCLA; USC at Oregon; California at Stanford
Pick: Oregon
. With their impressive road win against Stanford, the Ducks jumped into the driver's seat of the Pac-12 North and also made themselves players in the national title discussion. Their argument as the nation's best one loss team is strong, but they will be tested again with a visit from a hot USC team. An upset at the hands of the Trojans would make the North interesting, but the way Oregon has been leaving opponents in the dust I think they take care of business down the stretch. The South is just a mess, with Arizona State and UCLA losing winnable games in Week 11 and suddenly making Utah a player in the race. The Bruins have the head-to-head on the Sun Devils, but Arizona State has more favorable matchups left on the schedule and a victory against Utah. Then again, no one in that division (at least no one eligible for the postseason) has been predictable.
BIG TEN
Champion Destination: BCS Bowl Game (Rose Bowl or National Championship)
2010 Champion: Wisconsin (Rose Bowl berth)/Michigan State/Ohio State
LEGENDS CONTENDERS
1. Michigan State (8-2, 5-1 conference)
2. Michigan (8-2, 4-2)
2. Nebraska (8-2, 4-2)
4. Iowa (6-4, 3-3)
LEADERS CONTENDERS
1. Penn State (8-2, 5-1)
2. Wisconsin (8-2, 4-2)
3. Ohio State (6-4, 3-3)
3. Purdue (5-5, 3-3)
Key Week 12 Games
: Indiana at Michigan State; Nebraska at Michigan; Wisconsin at Illinois; Iowa at Purdue; Penn State at Ohio State
Pick: Wisconsin
. Even without taking off-field situations into consideration, Penn State desperately needed to win against Nebraska on Saturday for the Big Ten title race. The loss brought the rest of the division one game closer in the standings, and now interim head coach Tom Bradley must lead them on the road against Ohio State and Wisconsin to wrap up a tumultuous November for the program. Ohio State did themselves no favors in the overtime loss to Purdue, which negated the one game they picked up on Wisconsin with 33-29 win in Week 9. If the Badgers can avoid an upset against the Fighting Zooks this week, it will set up a division title game with Penn State in Camp Randall. Everything considered, I like the Badgers' chances in that matchup. The Spartans control their own destiny in the Leaders Division, with a one game lead and just Indiana and Northwestern left on the schedule. The loser of Nebraska - Michigan this weekend falls out of the title hunt, while the winner hopes for a Spartan slip-up. The Cornhuskers are in the best position to overtake Michigan State, but the schedule is not favorable with Michigan and Iowa left.

ACC
Champion Destination: BCS Bowl Game - Orange Bowl
2010 Champion: Virginia Tech
ATLANTIC CONTENDERS
1. Clemson (9-1, 6-1 conference) -
CLINCHED DIVISION
COASTAL CONTENDERS
1. Virginia Tech (9-1, 5-1)
2. Virginia (7-3, 4-2)
Key Week 11 Games
: North Carolina at Virginia Tech (Thursday); Virginia at Florida State
Pick: Clemson
. The Tigers nearly avoided letting the Atlantic Division slip away with the 31-28 come-from-behind victory over Wake Forest at home on Saturday. The Coastal Division race narrowed last weekend as well, with Virginia Tech knocking Georgia Tech from competition in the Thursday night contest in Atlanta. The Hokies return to action on Thursday against a reeling North Carolina team. Virginia needs a win over Florida State or a Virginia Tech loss to set up a season finale meeting with the Hokies for the Coastal Division title. A Cavaliers' loss to the Seminoles paired with a Virginia Tech win on Thursday will clinch Frank Beamer's fifth division title in seven years.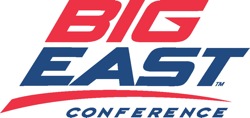 BIG EAST
Champion Destination: BCS Bowl Game
2010 Champion: Connecticut (Fiesta Bowl berth)/West Virginia/Pittsburgh
CONTENDERS
1. Cincinnati (7-2, 3-1 conference)
2. Rutgers (7-3, 3-2)
2. West Virginia (7-3, 3-2)
2. Louisville (5-5, 3-2)
2. Pittsburgh (5-5, 3-2)
6. Connecticut (4-5, 2-2)
Key Week 12 Games
: Louisville at Connecticut; Cincinnati at Rutgers
Pick: West Virginia
. Cincinnati and Louisville needed wins in Week 11 to create some distance in the always-muddled Big East title race. Instead both teams lost and now we are left with this six-team dash towards the finish line. The Bearcats' loss was not just in the standings on Saturday, but starting quarterback Zach Collaros has been ruled out for the season with a broken ankle. Victories over Cincinnati and Rutgers put West Virginia in the best position heading down the stretch, but the Mountaineers cannot afford another loss with the Backyard Brawl in two weeks and at USF in the season finale. The conference is rooting for Rutgers to knock off the banged up Bearcats and even the playing field with two-loss teams. The Scarlet Knights just have Connecticut left on the schedule, but will need some help to overtake West Virginia. Louisville has a favorable schedule with Connecticut and USF, but both games are on the road and they need Cincinnati to lose twice. Pittsburgh and Connecticut are still technically in the race, though there is little evidence in their resume that they are prepared to close out against the competition.

CONFERENCE USA
Champion Destination: Liberty Bowl
2010 Champion: UCF
EAST CONTENDERS
1. Southern Miss (9-1, 5-1 conference)
2. Marshall (4-5, 3-2)
WEST CONTENDERS
1. Houston (10-0, 6-0)
1. Tulsa (7-3, 6-0)
Key Week 12 Games
: Southern Miss at UAB (Thursday); SMU at Houston; Marshall at Memphis; Tulsa at UTEP
Pick: Houston
. East Carolina fell from contention with a loss in Week 11, and Southern Miss avoided dropping a costly game to UCF with a gritty 30-29 victory. The Golden Eagles have a favorable slate left, with UAB and Memphis as the obstacles left in the way of a Conference USA title game bid. The West Division continues to set up for a potentially scoreboard friendly regular season finale between Houston and Tulsa. I don't expect the Cougars to lose focus at this point, particularly now that a BCS bowl game bid has become a possibility for Case Keenum and Co..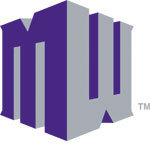 MOUNTAIN WEST CONFERENCE
Champion Destination: Maaco Bowl
2010 Champion: TCU
CONTENDERS
1. TCU (8-2, 5-0 conference)
2. Boise State (8-1, 3-1)
2. Wyoming (6-3, 3-1)
Key Week 12 Games
: New Mexico at Wyoming; Colorado State at TCU; Boise State at San Diego State
Pick: TCU
. For the second year in a row, Boise State is knocked from their perch in the national rankings and conference standings with a missed field goal in the final moments of a close loss. The only way TCU loses the Mountain West conference at this point is falling to Colorado State (3-6) and UNLV (2-7). If sophomore quarterback Casey Pachall is 50% as productive as he was against the Broncos, the Horned Frogs should have the conference locked up in the coming weeks. Still, Wyoming and Boise State can win out to keep alive. But I wouldn't bet on TCU slipping down the stretch.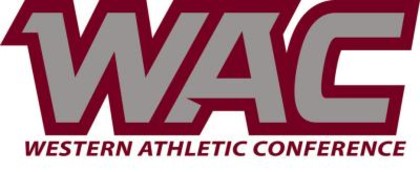 WAC
Champion Destination: Poinsettia/Hawaii/Famous Idaho Potato Bowl
2010 Champion: Nevada/Boise State/Hawaii
CONTENDERS
1. Nevada (6-3, 4-0 conference)
2. Louisiana Tech (6-4, 4-1)
3. Utah State (4-5, 2-2)
Key Week 12 Games
: Louisiana Tech at Nevada; Utah State at Idaho
Pick: Nevada
. HUGE game in the WAC this weekend as Louisiana Tech squares off against conference-leading Nevada. The winner takes the driver's seat in the conference title race, with the Wolf Pack nearly locking up the championship if they can get the win at home. Utah State still technically has a shot to finish on top, but the extent of help they would need to jump both teams seems unrealistic. Louisiana Tech is on a five game winning streak after starting 1-4, but cannot afford to drop another game if they hope to steal the WAC from Nevada.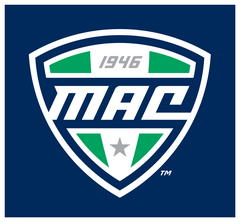 MAC
Champion Destination: GoDaddy.com Bowl
2010 Champion: Miami (OH)
EAST CONTENDERS
1. Ohio (7-3, 4-2 conference)
2. Temple (6-4, 4-3)
3. Kent State (4-6, 3-3)
3. Miami (OH) (4-6, 3-3)
WEST CONTENDERS
1. Northern Illinois (7-3, 5-1)
1. Toledo (6-4, 5-1)
3 Ball State (6-4, 4-2)
Key Week 12 Games
: Ball State at Northern Illinois (Tuesday); Ohio at Bowling Green (Wednesday); Western Michigan at Miami (OH) (Wednesday); Toledo at Central Michigan (Friday); Eastern Michigan at Kent State
Pick: Northern Illinois
. The Huskies continue to own the inside track in the West Division thanks to their 63-60 victory over Toledo earlier this month, but Ball State can shake things up with a win Tuesday night. Toledo needs to win out in-conference and get help from Ball State or Eastern Michigan to jump into first place, while the Cardinals will get an opportunity to knock off both frontrunners in their next contests. The East is even more confusing, with three three-loss teams hoping Ohio slips up down the stretch against Bowling Green and/or Miami (OH). Next week will be the deciding weekend for the MAC East, with Ohio facing Miami and Kent State taking on Temple. Regardless of who finishes on top, taking down Northern Illinois or Toledo in the MAC title game will be no easy task.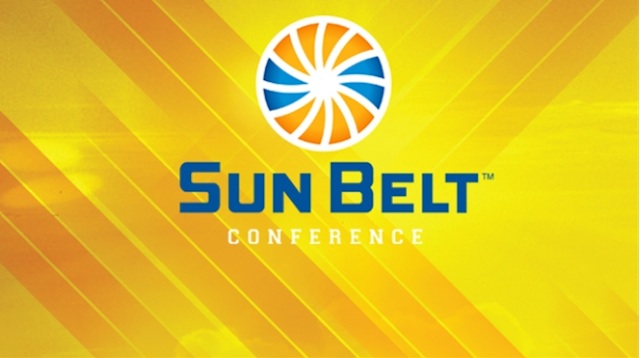 SUN BELT
Champion Destination: New Orleans Bowl
2010 Champion: FIU/Troy
CONTENDERS
1. Arkansas State (8-2, 6-0 conference)
2. Western Kentucky (5-5, 5-1)
Key Week 12 Games
: Arkansas State at Middle Tennessee; Western Kentucky at North Texas
Pick: Arkansas State
. Arkansas State continued their surprising tear through the Sun Belt with a much-needed victory over Louisiana-Lafayette in Week 11. The loss eliminated the Ragin' Cajuns from title contention, and now Arkansas State needs just one more conference win to clinch the title. Western Kentucky remains in contention, but need the Red Wolves to lose their final two games to overtake them in the standings.
Keep up with the latest college football news from around the country. From the regular season all the way through the bowl games, CBSSports.com has you covered with this daily newsletter.
|
Preview