Posted by Tom Fornelli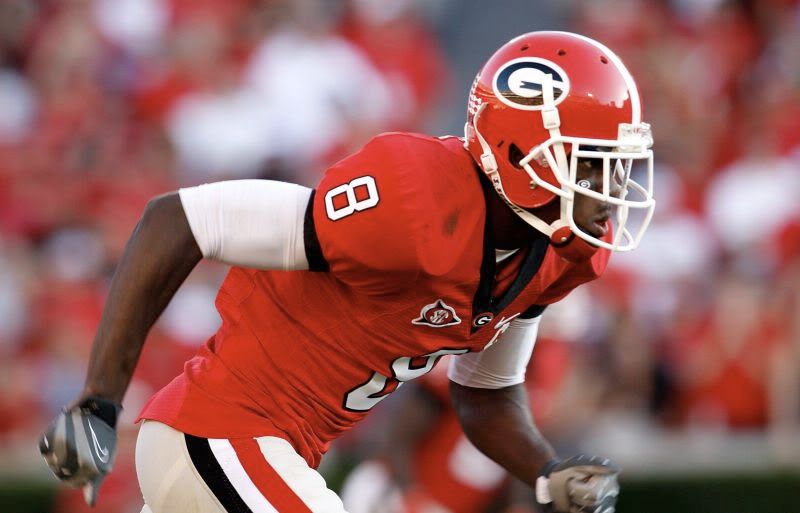 Now that
Georgia
wide receiver
A.J. Green
has finished serving his four-game suspension for selling a game-worn jersey to
Chris Hawkins,
he was finally allowed to speak to reporters for the first time since the suspension on Tuesday. Much like he was with the NCAA when they came calling, Green was incredibly forthright and honest on Tuesday.
The obvious question was why did Green sell his game-worn jersey from the Independence Bowl to Hawkins, and the answer was simple. He just needed "extra cash" for spring break. Though Green did also admit that he was aware that selling the jersey
could cause a problem for him and Georgia.
"When I did it, I really didn't think [anything] of it," Green said of selling the jersey. "I thought it was just something minor. I didn't think it would be anything serious when I did it. I didn't really think it through. I just did it. And it came back, and it was a big thing. And I served my punishment, and I am ready to play now."
Green said that the NCAA came around after reading a report on TMZ that he had supposedly been at a party in South Beach hosted by an agent. It was due to that rumor that the NCAA asked Green if they could see his bank records, and it was while looking through those that the NCAA noticed a $1,000 deposit into Green's account.
After asking Green where that money had come from, Green came clean about all of it, though he still denies ever attending any party.
Whatever the case, Green should be commended for being honest with the NCAA. Seems somebody was paying attention to how
Dez Bryant
handled things at
Oklahoma State.