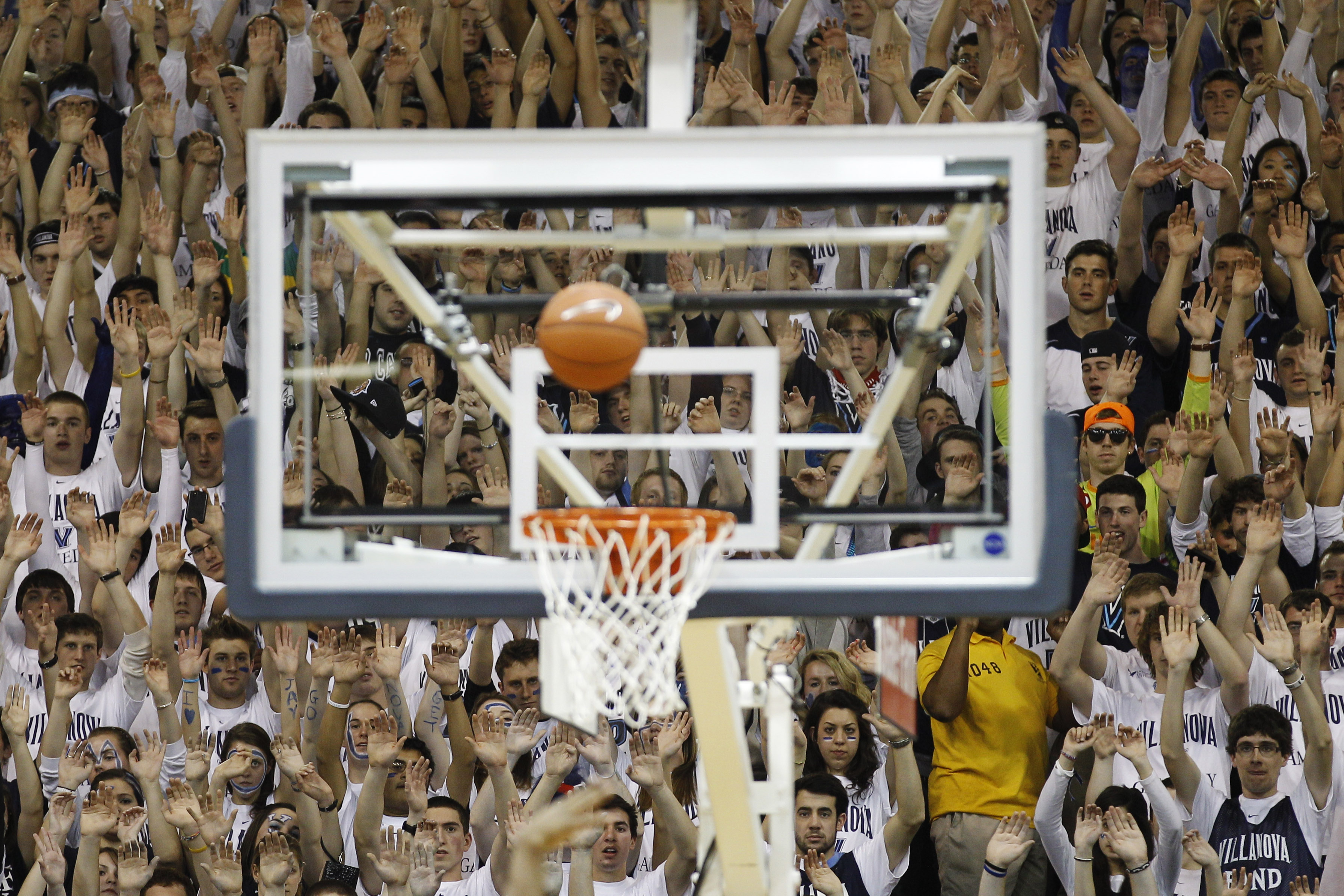 By Matt Norlander
I know, the season is
almost here
. Hope you've enjoyed a lot of what we've cooked up for you here at the blog and on the site. Now, here we have something I had blast doing, even if it took about a month to slowly boil to. I put more than 20 hours into the writing and research of the
non-conference schedule piece that you can read about it right here
. That chart is daunting -- yet, oh, so pretty -- in some ways, but easy to maneuver and systematize to your liking. I think you'll like it. I hope you do, at the very least.
Might I suggest you toss on some fun-loving background music and
get to clicking
. There's a lot to explore. Look at your favorite team and compare it with the rest of the BCS, or just within its conference. Feel free to link and share it, too. I hope to do something like that in some statistical arena of the game a couple of times each month throughout the season.
There is one over-arching statistical database that didn't get into the chart, though. I wanted to showcase it to you here. It's the collective look at each major conference, and how each has prepared its dockets. The feature deals with schools and how they contrast with their brethren. This blog post is about the leagues as a whole.
Below, I've assembled and calculated the median conference ranking for the major stat categories in the aforementioned
linked feature
. The only omission is the 20-win teams total, as that factors well into the overall average win total, ranked first below.
All things considered, if I had to rank each conference's scheduling best to worst -- taking all statistical information at face value -- I'd say it goes:
ACC
SEC
Pac-12
Big East
Big Ten
Big 12
First, which league did the best job calling teams with the best record from 2010-11? The SEC.
Average Win Total Last Year
1) SEC: 17.6
2) Pac-12: 17.3
3) Big 12: 16.8
4) ACC: 16.6
5) Big Ten: 16.4
6) Big East: 15.7
With semi- and full-blown unpredictable factors in many non-conference schedules (read: early season tournaments with an assortment of possible opponents), the best, undeniable metric of a team's guts and gumption can be found in the true road game. Which league is bucking up and hitting opponents' gyms the most? The ACC. The Big 12 is a bunch of fraidy cats, I'm sorry to report.
True Road Games
1) ACC: 31
1) SEC: 31
3) Big East: 30
4) Pac-12: 27
5) Big Ten: 21
6) Big 12: 15
The inverse order the better here; the lower the number the lesser the cupcakes. Plenty of bad teams won 12 games last year, but to see which conference stockpiled on truly pitiful competition, look no further than the Big East and Big Ten.
Single-Digit-Win Opponents
1) Pac-12: 12
2) Big 12: 15
3) ACC: 16
3) SEC: 16
5) Big Ten: 22
6) Big East: 33
BCS opponents is a tricky barometer. You can have really good ones, and really bad ones. Over a conference's choosings, though, I think you get a fair estimation of what the league's doing. With 16 teams, no reason for the Big East not to be leading the way here. Huge contrast between two 12-team leagues, when you look at the SEC taking on 25 more Big Six teams than the Pac-12.
BCS Opponents
1) SEC: 43
2) ACC: 38
3) Big East: 37
4) Big Ten: 31
5) Big 12: 27
6) Pac-12: 18
Finally, which league scheduled the most teams that were in college basketball's premier event? The Big East steps up here.
2011 Tournament Teams
1) Big East: 37
1) SEC: 37
3) ACC: 36
4) Big Ten: 28
5) Pac-12: 24
6) Big 12: 22
Photo: AP