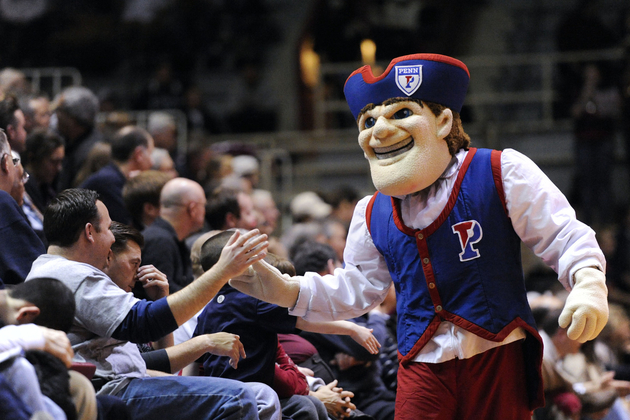 Posted by Eric Angevine

I've always had a fascination with the Ivy League. I'm a sucker for the ancientness of it all, the notion that kids who will make more money in board rooms than they ever will on a basketball court still show up to play, and the lack of a postseason tournament. It's all compelling to a guy who muddled his way through public school.
Over the past few seasons, Cornell had a somewhat surprising run atop the league. Now the architects of that mini-dynasty are gone, graduated or, in Steve Donahue's case, coaching Boston College. So where does that leave the league now?
Right back where it was before.
The league standings as of this morning show Harvard at 4-0 with Princeton and Penn also undefeated at 2-0 and Columbia at 3-1. In the 1999-2000 season, those
same teams finished in the top four
, though the order was Penn, Princeton, Columbia, Harvard back then.
Another thing I like about the Ivy League is their penchant for playing Friday/Saturday games. The weekdays are clearly for studying and attending classes, and we'll get this basketball frivolity out of the way as quickly as possible on the weekends, right, gents?
Anyway, we have a perfect menage-a-trois of hoops action in the Ivy starting tonight. Tommy Amaker will take his Crimson to Princeton tonight (7:00 p.m. ET, ESPNU) and then roll on to Penn and the Palestra 24 hours later. By Sunday morning, the entire Ivy League picture should be redefined, which is pretty cool.