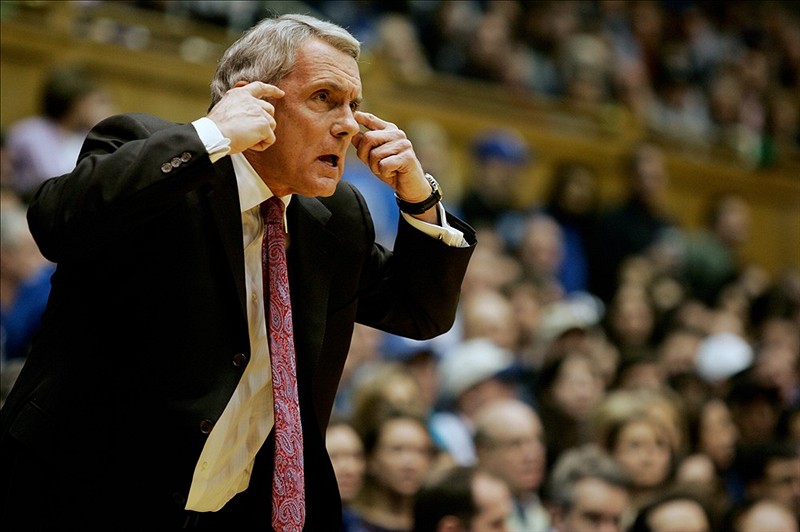 By Jeff Goodman
Gary Williams wants someone put in charge.
"We need a commissioner of basketball," said the ex-Maryland coach, who hung it up this past season.
Williams said that's one of the problems with the manner the NCAA is set up, that there's no one who hails from the college hoops landscape intimately involved with the organization.
His idea isn't novel. In fact, there are plenty of coaches who agree that someone should be solely in charge of running college hoops. My idea a few months ago was to have two people in charge: current NCAA tournament guru Greg Shaheen and former Duke player and current ESPN analyst Jay Bilas.
Both are extremely bright - and they differ on many issues.
That's a positive.
Williams' idea was to bring back former NCAA executive Tom Jernstedt, who was jettisoned into retirement shortly before Mark Emmert took over as NCAA president.
Jernstedt held numerous positions in his near-40 years with the NCAA - including NCAA executive vice president.
"He's not doing anything," Williams said. "He's only 65 and they need to tap into someone like that's knowledgeable."
However, Williams also maintains there needs to be a "basketball guy in there", someone who knows how it works - whether it be a former coach or player.
"We need someone with a basketball background," he said. "Not just someone who graduated from Harvard."
As for Bilas?
"He'd be great," Williams said.
Photo: US PRESSWIRE