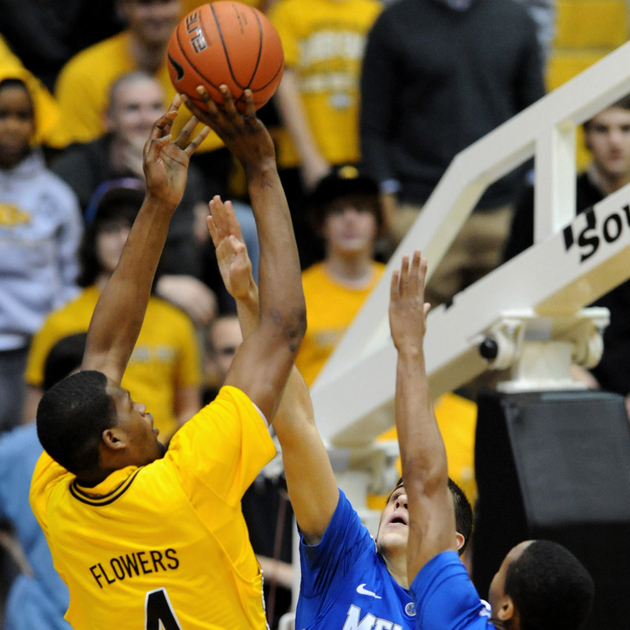 Posted by Eric Angevine
Get out your tape measures - the NBA has released all the pertinent figures from the draft combine.
When I say "pertinent", I'm actually being sort of facetious. Knowing who has the longest arms or highest vertical leap doesn't really tell us much about who will be a good NBA player. It makes sense to take the measurements, so teams know what they're getting, but it's mostly just entertaining to look at from a fan perspective.
Via DraftExpress
, here are some highs and lows:
Shortest: Isaiah Thomas (Washington) 5-foot-8.75

Tallest: Mike Tisdale (Illinois) 6-11.75

Lightest: D.J. Gay (San Diego State) 159-lbs.

Heaviest: Reggie Johnson (Miami) 307-lbs.

Shortest Wingspan: Mickey McConnell (Gonzaga) 6-1

Longest Wingspan: Dallas Lauderdale (Ohio State) 7-6.5

*Lowest Vertical Leap: Vlad Moldoveanu (American U.) 21.5

*Highest Vertical Leap: Gary Flowers (Southern Miss) - 35.5

*Lowest Vertical Reach: Diante Garrett (Iowa State) 2-foot-4

*Highest Vertical Reach: Gary Flowers (Southern Miss) 11-foot-11

*Lowest Body Fat Percentage: Ravern Johnson (Mississippi State) 3.0

*Highest Body Fat Percentage: Reggie Johnson (Miami) 22.4

*Shortest Hands: Kevin Jones (West Virginia) 7 inches

*Longest Hands: Greg Smith (Fresno State) 11.25 inches

[* denotes categories that did not include measurements for every player at the combine]
It's quite possible that some of these measurements do change a player's draft fortunes by smidgens here or there. Kevin Jones' tiny hands could give an exec a moment's pause when deciding between him and, say, Greg Smith, who can probably palm a medicine ball in each hand. Reggie Johnson shows up in several undesireable slots here, which makes his earlier withdrawal from draft consideration look like a very good idea. Gary Flowers' athleticism stands out as a positive for the lesser-known player from Southern Miss.
**UPDATE**:
According to the following tweet from a newspaperman in attendance,
Keith Benson of Oakland may actually be our vertical leap champ
- "@vgoodwill(Detroit News): Keith Benson outjumped the marker in workouts. Meaning he jumped past 12 feet. #WOW"
All told, it's just kind of entertaining to look at.
Photo: US Presswire