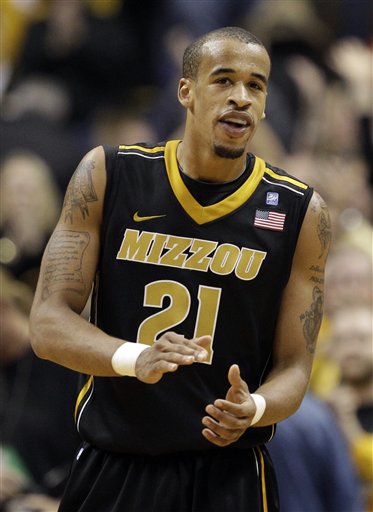 By Jeff GoodmanUPDATED with quotes from Frank Haith below
Missouri could ill-afford to lose Laurence Bowers.
New Tigers coach Frank Haith has an abundance of perimeter players from Marcus Denmon, Kim English, Michael Dixon, Phil Pressey and Matt Pressey.
What he didn't inherit was much size up front - and now he'll be without the 6-foot-8, 220-pound Bowers, who is done for the season after tearing his ACL.
Eric Blumberg of KOMU-TV broke the news on Tuesday afternoon and CBSSports.com has confirmed the injury.
Bowers was second on the team in scoring (11.6) last season, first in rebounding (6.1) and also second in the Big 12 in blocks.
Now Haith will have to go with a four-guard lineup at times in an effort to get his most talented players on the court.
That may result in senior Kim English having to defend power forwards.
"This is just difficult news for an outstanding young man and representative of our athletics department," Frank Haith said in a statement. "I have had a chance to talk with Laurence a few times and he is doing well. I know he is anxious to get started on his rehabilitation and he will continue to be a big part of the 2011-12 team. It's obviously a tough loss for us as a basketball team. He's an All-Big 12 type player. He's one of our best defenders and he brings a great deal of versatility, but our primary concern is to help Laurence through the recovery process."
The lone big man with legitimate experience now is that of post player Ricardo Ratliffe, who averaged 10.6 points and 6 boards per game last season.
If Haith opts to go with a traditional lineup, he'll be forced to use either 6-9 senior Steve Moore - who averaged just two points per game last season - or redshirt freshman Kadeem Green, who missed last year while recovering from a torn Achilles.
This is a significant blow to a Missouri team that some believe had the talent to compete for a Big 12 title.
Photo: AP