Posted by Eric Angevine


The NIT is an interesting beast. Conference champions who don't get auto-bids go there, as do power-conference teams who feel 'snubbed' by the NCAA selection committee. It's an interesting time to see which teams roll over and give up and which keep on fighting.
Of the notable snubs, a couple have shown that fight. Several haven't.
Harvard
went out in the first round, which is no shame, but the score was lamentable. A 71-54 loss at Oklahoma State put an early end to one of the finest seasons in Crimson history. Tommy Amaker is getting passing mention as a candidate for a job higher up the totem pole, so there's a lot of doubt surrounding the program at a time when the next step seems to be well within reach.
Last year's champ,
Dayton
, lost by ten at home to start the tourney. Fifth-seeded
Nebraska
managed just 49 points in a loss to
Wichita State
, and
Coastal Carolina
was rock-bottom in the first round, scoring just 44. Virginia Tech made the second round as a No. 1 seed, then bowed in OT at home when
Wichita State
came calling.
Speaking of the Shockers, enough about the letdowns. Let's talk about which teams are setting up to make a trip to Madison Square Garden at the end of March.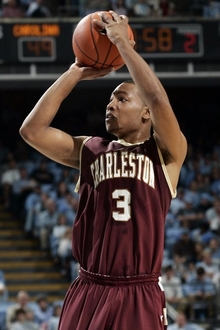 In one regional final, 1-seed
Alabama
and 2-seed
Miami
meet up. Anthony Grant's Crimson Tide defeated Coastal Carolina and New Mexico to arrive at this juncture. The Hurricanes went through conference champions Florida Atlantic and Missouri State. Frank Haith had a strange, error-filled finish in the ACC tournament. Against Virginia, the mistakes evened out in his favor. Against North Carolina, the breaks went to the other team. The Tide are doubtless looking to prove that their rise in Grant's second season is a meaningful turnaround. Getting to MSG will show real progress on that front.
Next up are No. 1
Colorado
and the MAC regular season champs, No. 7
Kent State
. Colorado, which seemed poised to make the Big Dance in Tad Boyle's first season, are making up for the snub by cruising past Texas Southern and Cal. The Golden Flashes put the coda on No. 2
St. Mary's
postseason collapse in the first round, then nipped
Fairfield
72-68 to get one round away from New York City. The talent advantage here is all on the Buffs' side of the court, and Boyle is looking to make a positive statement as his team prepares for Pac-12 play next season.
Rather than sit at home and mope about missing the NCAA tourney again, the No. 4
Northwestern
Wildcats have gone on a tear in the NIT. The purple warriors swamped Horizon champs Milwaukee and took down ACC also-ran Boston College to get to this point, where they'll meet No. 2
Washington State
. Cougars star Klay Thompson scored 26 in the second round to knock out Oklahoma State, after WSU took care of Long Beach State in round one. It will be interesting to see if this matchup goes the way of veteran coach Bill Carmody or tips to up-and-coming Ken Bone.
The last quarterfinal matchup is very intriguing. In a matchup of mid-major toughs, No. 4
Wichita State
will meet Bobby Cremins and No. 6
College of Charleston
. The Shockers had an impressive road to this point, and could be favored to cut down some nets in MSG. They beat Nebraska and Virginia Tech -- two teams with fairly strong at-large resumes -- to get here. If there's an equalizer on the other side of the court, it's composed of two parts: Cremins' vast experience, and the seldom-seen play of Andrew Goudelock (right). The 6-foot-2 senior scored 39 in the first round to oust defending NIT champs Dayton, then joined in a more balanced effort to send Cleveland State packing. It's a shame only one of these teams can get to the Garden.
NIT games resume tonight at 9:00 p.m. ET, with Kent State at Colorado on ESPN.
CBS Sports NIT page

Photo: US Presswire