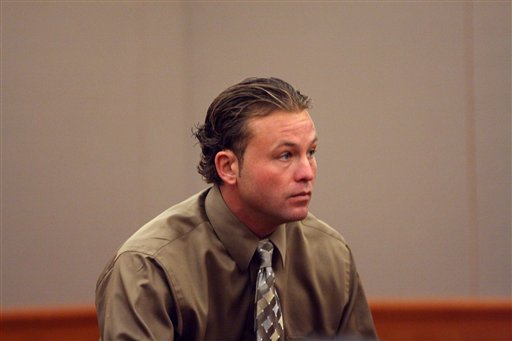 By Matt Norlander
To me, the most peculiar detail about the
Yahoo! Sports blowtorch of a story
on Miami athletics was that Teddy Dupay's name appeared in the piece.
Former Florida guard and easy target for opponents' fans -- that Teddy Dupay. The Teddy Dupay who left college earlier last decade
due to gambling allegations
. The Teddy Dupay who was
accused of rape and kidnapping
three years ago. Dupay never attended Miami, and until Tuesday, Aug. 16, 2011, had no public connection to The U. Apparently Ponzi schemer Nevin Shapiro considered himself enough of a Dupay doppelganger to use the alias when checking into hotels.
An unfortunate, but funny, minor wrinkle in the massive story.
How did Dupay feel about this? Well, a hearty applause to Jeff Eisenberg over at The Dagger, for he
already tracked down the former Florida gunner
and got his reaction.
"It was screwing up my Android I was getting so many text messages," Dupay said Wednesday by phone. "My first instinct was, 'Oh no, not again' because it attached my name to a very negative situation, but I've realized I can't control what people think. ... I've had my name pop up in much more bizarre spots than that article yesterday."
Eisenberg reports that Dupay is now an AAU girls basketball coach and promotes "others to focus on nutrition and health" in his spare and time is "in a very happy, very peaceful place."
Finding such a place after a turbulent college and post-college life isn't easy for a lot of athletes. Dupay seems headed the right way now, and that's uplifting.
"The situation yesterday, I'm going to find the good and find the positives," Dupay told Eisenberg. "Clearly it had nothing to do with me. Clearly there was nothing I could do to stop that from happening. But if I can share my message and get people excited about a good comeback story, then that's something good that can come out of this."
Photo: AP