Posted by Bryan Fischer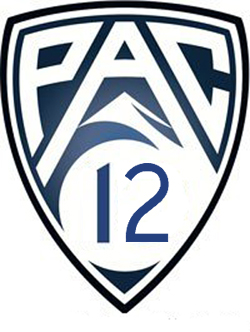 National Signing Day is almost here and recruits across the country are gearing up for plenty of last-minute pitches and school visits as head coaches look to shape their program for years to come. There was some head coaching turnover in the
Pac-12
and a few interesting moves in terms of assistants which makes 2012 a very interesting year in the conference. Combined with the fact that this is the best year in a while for talent on the West Coast and there some buzz about what is going on in the Pac-12.
MaxPreps.com Top 25 Team Rankings, Big Ten
College
Commits
Top 100
Moving
10. California
18
3
17. USC
12
3
21. Oregon
18
2
25. Stanford
17
2
Top storylines
1. What's the fall out from Tosh Lupoi leaving for Washington?
The departure of Lupoi, Cal's best recruiter, might end up a seismic shift in the Pac-12 recruiting landscape. He was responsible for getting the Golden Bears into the top 10 in the team rankings and was on the verge of landing another five-star defender to give him an impressive three on defense. Instead plenty of Cal recruits and commitments have decided to take late official visits and only a handful can be considered solid verbal pledges. Lupoi might not be able to have a huge impact on the Huskies class but they're in the running for a few top players late in the process. Needless to say, this is a big move and one that might have a huge impact in 2012 and beyond.
2. How high does Oregon go?


The near departure of head coach
Chip Kelly
threw many recruits for a loop but it looks like, despite some negative recruiting by other schools, the current class will remain intact with the Ducks also in the running for some elite five-star guys on the West Coast come Signing Day. Oregon currently sits just outside the top 20 but if they land one or two of the guys that are left on their board, it's very possible to find them in the top 15 with one of the most talented classes headed to Eugene in a long time.
3. Roster management in Los Angeles


It's a good thing both head coaches in Los Angeles have
NFL
experience because they're going to have to do some good ol' fashioned roster management - something that does happen outside of the SEC - albeit for different reasons.
Lane Kiffin
and USC are finally starting to feel the effects of sanctions and have to be careful to not only sign 15 or fewer recruits on Signing Day but come in under the
NCAA
-imposed limit of 75 scholarship players by the fall. The Trojans are in the running for some top talent and, with early enrollees, will actually bring in more than 15 players so it will be interesting to see what the team looks like going forward. Across town, this was expected to be a small UCLA class of 17 or so recruits but the Bruins currently have 25 commits. There are some creative things
Jim Mora
can do so it will be interesting to see who winds up on the roster come the fall.
4. Which new coach winds up with the best class?
The massive coaching turnover in the Pac-12 has made things interesting among the conference's middle class.
Rich Rodriguez
had an early head start but it took awhile to get his full staff on board and that might have cost him some.
Todd Graham
has to deal with a lot of negative recruiting thanks to the way he left
Pitt
but has managed to do better than tread water and could land one of the state's top players. Meanwhile,
Mike Leach
has done a remarkable job of remaking the Wazzu class to fit his offense and aggressively get players who might have been overlooked by others but are simply players when it counts on the field. Finally, Jim Mora has done a great job getting some elite talent to get excited about UCLA. Should be an interesting finish.
Most impressive class:
California
Most underrated class:
Oregon State
Work left to do:
Arizona
Assistant recruiters of note:
Robert Anae, Tony Gibson
and
Calvin Magee
, Arizona
Mike Norvell,
Arizona State
Marcus Arroyo, Ron Gould
and
Todd Howard
, California
Eric Bieniemy, Darian Hagan
and
Bobby Kennedy,
Colorado
Jerry Azzinaro, Gary Campbell, Mark Helfrich
and
John Neal
, Oregon
Mark Banker, Brent Brennan, Mike Cavanaugh
and
Danny Langsdorf,
Oregon State
Lance Anderson, Pep Hamilton
and
Mike Sanford Jr.
, Stanford
Adrian Klemm, Demetrice Martin, Noel Mazzone
and
Angus McClure
, UCLA
James Cregg, Clay Helton, Kennedy Pola
and
Ed Orgeron
, USC
Brian Johnson, Morgan Scalley
and
Kalani Sitake
, Utah
Eric Kiesau, Tosh Lupoi, Johnny Nansen
and
Peter Sirmon
, Washington
Mike Breske, Jeff Choate
and
Jim Mastro
, Washington State
Head coach under pressure:
Jeff Tedford,
California
Top Pac-12 class prediction:
California
Top Pac-12 signee:
Shaq Thompson