Posted by Bryan Fischer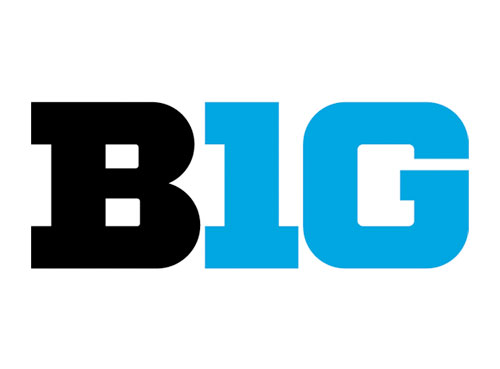 National Signing Day is almost here and recruits across the country are gearing up for plenty of last-minute pitches and school visits as head coaches look to shape their program for years to come. The
Big Ten
used to be like the football on the field against
SEC
opponents, a step slow and a little behind. That's no longer the case thanks to recent hires
Urban Meyer
at Ohio State and
Brady Hoke
at Michigan. They say the rivalry between the two schools is everyday and based on how the two newcomers are hitting the recruiting trail, the Midwest is suddenly one of the top battlegrounds in the country.
MaxPreps.com Top 25 Team Rankings, Big Ten
College
Commits
Top 100
Moving
3. Michigan
24
4
5. Ohio State
23
5
Top storylines1. Who else does Urban Meyer flip?
Big Ten meet Urban, he's a good recruiter. Some would call him relentless. In just a short time since his hiring, Meyer has taken the Buckeyes from middle of the back in the conference to one of the top five classes nationally. He's flipped several players and seems to have targeted what was Penn State's recruiting class in particular. Not everybody was spared, including Michigan State who lost
Se'Von Pittman
. Although scholarship reductions will put a crunch on the numbers, the current group isn't a finished product and the Buckeyes are still in the running for players like
Armani Reeves
so it's possible Meyer scores another big time player.
2. Does Michigan win the head-to-head battle with Ohio State?
At one point, Michigan was lapping the rest of the Big Ten when it came to recruiting but with Meyer in Columbus, the equation has changed slightly. The Wolverines have undergone some defections in the last month but the group of current commitments still adds depth at much needed positions and gives the program what might be the best incoming offensive line group in the country. It's possible to call the two schools' classes equal on the home stretch even if Michigan is ahead in the latest
Maxpreps
team rankings. The Buckeyes have more star power and are loaded along the defensive line, will that be enough to overtake a deep group of UM commits come Signing Day? Should be interesting to find out.
3. Does anyone else come close?
There's only two conference teams listed in the top 25 classes and that about sums up the situation in the Midwest. To be in an analogous mood, Ohio State is like a
Ferrari
and Michigan is a
Lamborghini
while the rest of the Big Ten is driving
Yugos
. It's not that there's bad players coming in, it's just that there's not enough of them. Indiana, Minnesota and others appear to be set in terms of recruiting but they are not filled with elite players. Michigan State, Wisconsin and others have gone for quality but haven't come close to getting any quantity. It should make for an interesting conference reset come February 2 to see if anybody can cobble together a top 25 class and even come close to what Michigan and Ohio State have done on the recruiting trail.
4. What does newcomer Nebraska's class look like?
It's not big, it's not spectacular and it's left many fans wondering what the heck is up. We're not talking about the latest menu addition at
Jack-in-the-Box
but Nebraska's recruiting class. Although the season fell short of expectations not many expected the Cornhuskers to struggle this much in terms of recruiting. There's some solid players among the commits, such as wide out
Jordan Westerkamp
and linebacker
Michael Rose
but there doesn't appear to be a huge name to be found among the bunch that can come in and leave an impression. The overall number of commits, 13 a week away from Signing Day, is also concerning. It's very possible that
Bo Pelini
ends up with a decent class of 2012 but, at the moment, it's going to take a lot of work to do so.
Most impressive class:
Ohio State
Most underrated class:
Wisconsin
Work left to do:
Nebraska
Assistant recruiters of note:
Mike Ekeler,
Indiana
Eric Johnson
, Iowa
Fred Jackson, Greg Mattison
and
Mark Smith
, Michigan
Pat Narduzzi,
Michigan State
Matt Limegrover
, Minnesota
John Papuchis
, Nebraska
Matt MacPherson
, Northwestern
Luke Fickell, Tom Herman
and
Everett Withers,
Ohio State
Larry Johnson, Mac McWhorter
and
Ron Vanderlinden
, Penn State
Gary Nord
, Purdue
Mike Markuson
and
Matt Canada,
Wisconsin
Head coach under pressure:
Bill O'Brien
, Penn State
Top Big Ten class prediction:
Ohio State
Top Big Ten signee:
Noah Spence