Posted by Bryan Fischer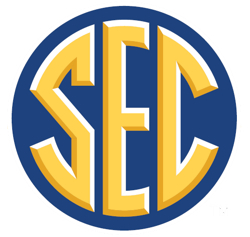 National Signing Day is almost here and recruits across the country are gearing up for plenty of last-minute pitches and school visits as head coaches look to shape their program for years to come. Nobody treats the day more like a national holiday than those in the
SEC
and this year could be a banner year for the conference, especially with newcomers Texas A&M and Missouri. There's a chance half the league ends up with a top 15 class and it is looking favorable that one team signs the country's top recruit. The rich, it seems, just seem to get richer on Signing Day.
Top storylines
1. Is this an all-time great class for Alabama?
As good as
Nick Saban
is at winning games and building all-time great defenses, he might be even better at recruiting. It hurts to lose trusted lieutenant
Sal Sunseri
to Tennessee but this still has the makings of one of Alabama's greatest hauls ever. In addition to the elite players the Crimson Tide have already landed, they have a really good chance at grabbing defensive tackle
Eddie Goldman
and there's still an outside chance they can flip quarterback
Jameis Winston
. Still, as presently constructed, there's no doubt Alabama winds up #1 in the team rankings and is in the discussions for one of the top classes in recent memory.
2. How well do the newcomers fare?
Welcome to the big, bad SEC Missouri and Texas A&M. Now, how well do you recruit? At the moment, not bad at all. Despite a head coaching change, the Aggies have several talented top 100 players and should finish in the top 12 if they don't crack the top 10. The Tigers grabbed one of the best high school quarterbacks in the country and are in the running for the nation's top recruit (though they may be behind, they're still in the race). The quality depth might be present like elite classes Florida or Alabama have but it appears that the move to a new league hasn't hurt either program.
3. Does Auburn expereince a championship bounce?
It's a catch-22 for the Tigers, on one hand they won a
BCS
national championship not too long ago and were cleared by the
NCAA
. On the other hand they've lost both their coordinators and have seen some waffling from some of their commitments. It still looks like they're destined for a top 15 class but it's also possible they lose a top player or two, such as recent decommit
Ricardo Louis
(whose recruitment isn't over). If they can land one of the elite prospects left on their board, such as lineman
Avery Young
or linebacker
Kwon Alexander
, it would be safe to say Auburn's class got a nice uptick from winning a title. If they don't, the staff turnover might have negated it.
4. Can Vanderbilt top Tennessee in the class rankings?
The fact that this is even a storyline is a testament to what
James Franklin
has done. Neither team has an incoming class that screams 'wow,' but each has a few impressive recruits. Tennessee will probably finish with a deeper class but it might lack an elite prospect while Vanderbilt could wind up with a few top players and solid but not great depth. It's a pivotal year for both programs and you wonder if getting someone like current pledge and top 25 running back Brian Kimbrow to sign will provide a boost for the Commodores over their in-state rival.
Most impressive class:
Alabama
Most underrated class:
South Carolina
Work left to do:
Ole Miss
Assistant recruiters of note:
Jeremy Pruitt, Chris Rumph, Kirby Smart
and
Lance Thompson
, Alabama
Curtis Luper, Trooper Taylor
and
Tommy Thigpen,
Auburn
Kris Cinkovich, Tim Horton
and
Chris Klenakis,
Arkansas
D.J. Durkin, Aubrey Hill, Derek Lewis
and
Dan Quinn,
Florida
Todd Grantham
and
Rodney Garner
, Georgia
Tee Martin, Randy Sanders
and
Chuck Smith
, Kentucky
Brick Haley, Greg Studrawa
and
Frank Wilson,
LSU
Maurice Harris
and
Chris Kiffin,
Ole Miss
Greg Knox, Tony Hughes
and
Chris Wilson,
Mississippi State
Andy Hill
and
David Yost
, Missouri
G.A. Mangus, Steve Spurrier Jr.
and
Lorenzo Ward
, South Carolina
Darin Hinshaw, Terry Joseph
and
Sal Sunseri
, Tennessee
Clarence McKinney, Brian Polian
and
Terrell Williams,
Texas A&M
John Donovan, Herb Hand
and
Ricky Rahne,
Vanderbilt
Head coach under pressure:
Derek Dooley,
Tennessee
Top SEC class prediction:
Alabama
Top SEC signee:
Dorial Green-Beckham
SEC school-by-school
East Division
Commits
Top Players
Notes
- Team page
- Commitment list
20
DE Jonathan Bullard
OL Jessamen Dunker
OL D.J. Humphries
TE Kent Taylor
Will Muschamp has a chance to reload quickly with the current group of commits. He's got good depth coming in along both lines and is in the running for several elite players like Diggs, Nelson Agholor and Tracy Howard.
- Team page
- Commitment list
16
RB Todd Gurley
DL Jordan Jenkins
RB Keith Marshall
OL John Theus
It's not a 'Dream Team' like last year but there's several players like Gurley and/or Marshall who will play early on. They have to land their remaining targets, such as OL Avery Young, to go from solid to a great class.
- Team page
- Commitment list
24
DB Zach Blaylock
DT Thomas Chapman
QB Patrick Towles
Towles is the headliner for this group and one of UK's best quarterback commits in a long time. There's three Blaylock's that are supposed to sign and Zach is the best of the bunch. The Wildcats might add one or two more on top of the 24 committed.
- Team page
- Commitment list
17
OL Evan Boehm
OL Simon Goines
QB Maty Mauk
This is very solid first effort as the Tigers look to join the SEC and could get even better if they land #1 overall recruit Dorial Green-Beckham. Mauk looks to fit right into the Mizzou system and make the transition from prolific high school passer to prolific college passer.
- Team page
- Commitment list
24
RB Mike Davis
DB Jordan Diggs
DB Chaz Elder
WR Shaq Roland
There's not the buzz with this group like there was last year grabbing #1 overall recruit Jadeveon Clowney. Still, they have two great pick ups in Davis and Roland on offense and several other pieces that should make this a top 8-12 class come February 2nd.
- Team page
- Commitment list
21
DB Devante Bourque
WR Jason Croom
DB LaDarrell McNeil
TE Justin Meredith
With mass staff changes and a down year, the Vols haven't gotten the elite player or two that everybody is used to seeing. Croom and Meredith are excellent weapons on offense though but there's a chance they could lose one of their top defenders on Signing Day too.
- Team page
- Commitment list
21
DB Brandon Banks
RB Brian Kimbrow
QB Patton Robinette
Kimbrow and Robinette appear to be the future of the Commodores offense and that's a great start for a group that might end up as good or better as their counterparts in the state.
West Division
Commits
Top Players
Notes
- Team page
- Commitment list
27
DB Landon Collins
DB Geno Smith
ATH Eddie Williams
RB T.J. Yeldon
The Crimson Tide have already won a title in January and it's possible they'll get another come February 1st. This group has so many playmakers on both sides of the ball that several in this group will have to redshirt. Alabama is also in the running for several top commits so the rich might get even richer.
- Team page
- Commitment list
21
OL Cordale Boyd
OL Jeremy Ward
RB Jonathan Williams
This isn't a great recruiting class for the Hogs but it could be if Dorial Green-Beckham signs, as many expect. Williams has injury concerns but might be the sleeper running back in the class of 2012.
- Team page
- Commitment list
15
DB T.J. Davis
TE Darrion Hutcherson
RB Jovon Robinson
WR JaQuay Williams
Coordinator changes hurt this group, especially in terms of depth, but there are quality ball players from top to bottom. It wouldn't be surprising if Hutcherson and Williams leave a mark as freshmen.
- Team page
- Commitment list
21
OL Vadal Alexander
DE Torshiro Davis
LB Trey Granier
WR Avery Johnson
The Tigers are still in the running for some elite players when Signing Day rolls around but Les Miles has to be happy with the speed and athleticism the current class has. Johnson, if he sticks, could fill in quickly for the departed Rueben Randle.
- Team page
- Commitment list
15
RB I'Tavius Mathers
QB Bo Wallace
DE Channing Ward
This isn't a big class so far as Hugh Freeze looks to completely rebuild Ole Miss but Wallace is one of the top Juco QBs and Ward might be a the best player in-state, so landing him is a huge boost.
- Team page
- Commitment list
26
DT Quay Evans
DE A.J. Jefferson
ATH Will Redmond
There's nothing that sticks out about this group in particular but it could move from solid to good if Dan Mullen can secure commitments from QB Jeremy Liggins and LB Richie Brown. Adding those two to recent pledge Jefferson would make for a very nice year for the Bulldogs.
- Team page
- Commitment list
20
QB Matt Davis
DB DeVante Harris
LB Jordan Richmond
RB Trey Williams
This was a top 10 class before Mike Sherman was fired and it looks like Kevin Sumlin will be able to keep the Aggies right around there. Davis and Williams are two dynamic players on offense and it's possible they'll be joined by former Texas commit, wide receiver Thomas Johnson too.
Search Recruits | Complete Top 25 Rankings